The Epic Games Store Made "Last Day Of June" Free Until July 4th
In a small piece of fun and summer irony, the Epic Games Store has made Last Day Of June available to download totally free starting today. This is a fun little game developed by Ovosonico and published by 505 Games back in 2017, where you play the role of Carl doing everything he can to prevent some terrible circumstances from happening. It's one of those games that is both beautiful to look at and intriguing to play. Not to mention it will just gut you with emotion every time you play it. In case you'd like to know more, you can read our review of it here. The game will be free on the EGS until July 4th.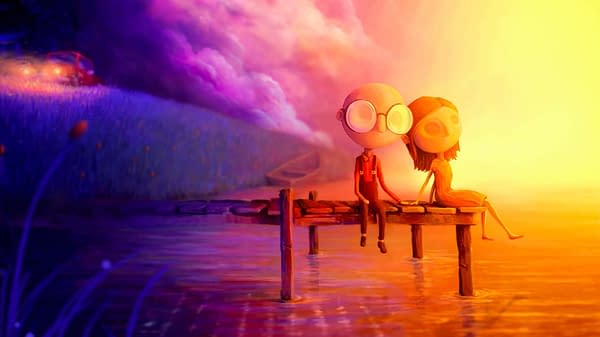 Join Carl and June on what begins as a magical outing to their favorite spot, and try to unlock the sequence of events that could save the day – and June's life – in this cinematic experience that will compel you to ask yourself: "What would I do to save the one I love?"

Last Day of June is an interactive tale about love and loss, from an all-star team of creators – including critically acclaimed director Massimo Guarini (Murasaki Baby, Shadows of the Damned) & award-winning musician and record producer Steven Wilson, and featuring a collaboration with writer/director/animator Jess Cope (animator on "Frankenweenie", director for Metallica's "Here Comes Revenge" music video).