The Esports Awards revealed their plans this morning for an all-online version of the 2020 ceremony and changes to the format. Like a lot of events, the awards are no exception to the problems caused by the COVID-19 outbreak, so there will be no in-person ceremony this year. Kicked off by a new spotlight shows that served as the opening ceremony to a series of events in 2020. Eight new awards and a brand new Ambassador Programme were revealed, along with changes to the awards category format. After feedback from the community, the organization has adapted its accolades to celebrate even further across the industry. This year will feature a new grouping of award categories across Community, Industry, Pro & On Air Talent, and Creative, which you can nominate people for here. You can read more snippets from the announcements made this morn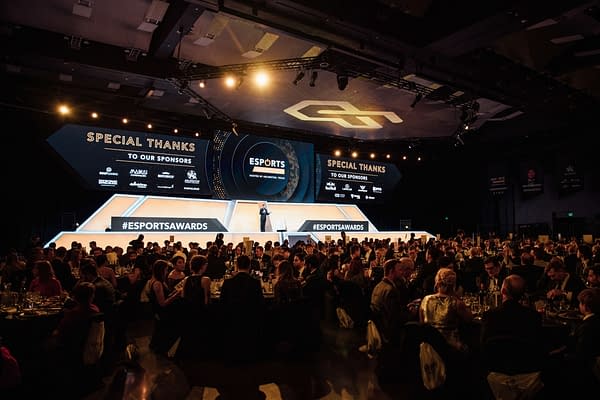 "I'm incredibly proud of what the team has achieved over the last five years. The ceremony has evolved to produce year-round content that truly recognises excellence across the industry, not just those who win championships but those running them, capturing them and the talent presenting them. We're continuously looking at how to evolve and a lot of changes, including the new awards additions have been based on community feedback," said Michael Ashford, Managing Director, Esports Awards. "Even after five years we're still in our infancy. As with the Oscars or Baftas we plan on growing year on year to honour our industry and create legacy."

2020 will also see the launch of The Esports Awards Ambassador Programme which is designed to give back to those who help bring the esports community together and who have supported the awards. The programme officially recognises individuals for the role they are playing. The first wave of members were revealed and included two time Esports Awards Winner and Fortnite legend Kyle 'Bugha' Giersdorf and Head of Creators for G2 Esports and a hugely talented on air host, best known for her role in the Borderlands series, Britanni Johnson. In addition, 2020 welcomes 11 new panel members including the Director of mobile gaming at Complexity, Matt Ruttledge, StarCraft II expert Enrique 'Horuss' Palimino, and Director of Product and Experience for Blast Pro, Nicholas Estrupe. From analysts to ex pros and CEO's the panel is one of the most experienced bodies inside the esports industry.
Enjoyed this article? Share it!