Netmarble has revealed this week that they will be doing a Tekken 7 crossover event in The King Of Fighters AllStar mobile game. The news was revealed through a Twitch livestream and elaborated more through the The Hollywood Reporter, as Netmarble and Bandai Namco will be doing a one-off event. This is a rare chance to see both sets of fighters come together and clash, albeit in a mobile title. Here's a couple quotes from the news story.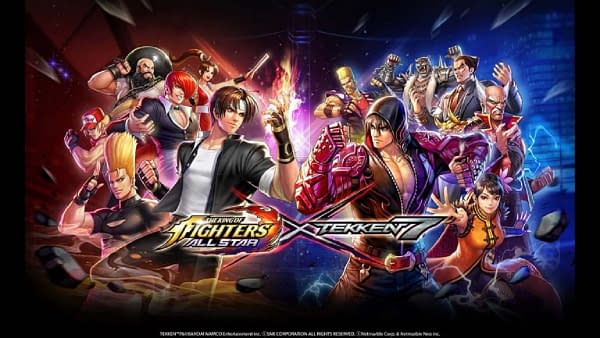 "We've been trying to make one of the best games on mobile, so part of that is giving fans what they want and it's kind of a staple in fighting games to do these crossovers," game producer Travis Marshall tells The Hollywood Reporter. "This is a content update which will elevate the game with more characters to use across all the game modes. All the moves are straight from the Tekken games, so we're really recreating Tekken 7 in our beat-'em-up world."

Both Tekken and The King of Fighters are popular titles abroad, but the former has a slightly larger audience stateside, something Marshall hopes will bring more Western audiences to the game. "We've noticed that Tekken is a little more well known than The King of Fighters in the U.S., so we're hoping that this will allow [the game] to stretch further its reach in terms of who's playing it and bring in new audience members who are going to stay around for a long time," he says.
Enjoyed this article? Share it!