For the longest time we've been hearing about a prequel to The Binding Of Isaac, and finally, The Legend Of Bum-Bo is getting released. From the mind of Edmund McMillen, we get a new adventure strategy title that tells the tale of everything that happened in the universe Isaac lives in before his arrival. The game will officially drop on Steam tomorrow, November 12th. In the meantime, here's a fun little description of it from the devs.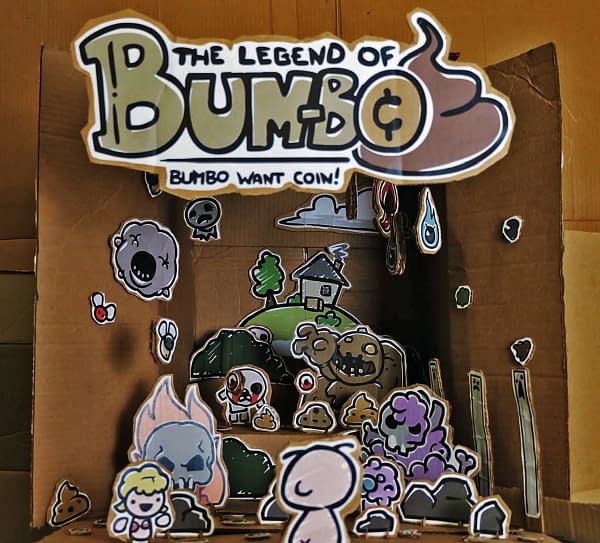 When Bum-bo's only coin is stolen by a mysterious entity and pulled down into the sewer, Bum-bo finds himself facing droves of deranged enemies, lost children, his fears, and eventually the beast that stole his beloved coin.

The Legend of Bum-Bo is a puzzle based "deckbuilding roguelike" by Edmund McMillen (The Binding Of Isaac, Super Meat Boy) and James Interactive, where players collect hordes of items that can be modified, upgraded and comboed with others in many interesting ways. Play as one of many Bum-bo, each with its own unique abilities, as they smash, bash and splash their way through a variety of cardboard monstrosities, giant bosses and dark personal urges…
Enjoyed this article? Share it!