The Legend of Zelda Concert 2018 is Getting a Limited Edition Set
Last year, a special The Legend of Zelda Concert was held in Tokyo, conducted by Taizo Takemoto and performed by Tokyo Philharmonic Orchestra. If you had the chance to go, you saw what was probably one of the best performances of music from the entire history of the series in the country that created it. Most of the show focused on Breath of the Wild, but there were selections from Ocarina of Time, Skyward Sword, and a few others in the mix. If not, fret not, you're getting a chance to own it. Columbia Japan is releasing a special limited edition CD set for the concert, which they're selling for pre-order on Amazon right now for $66.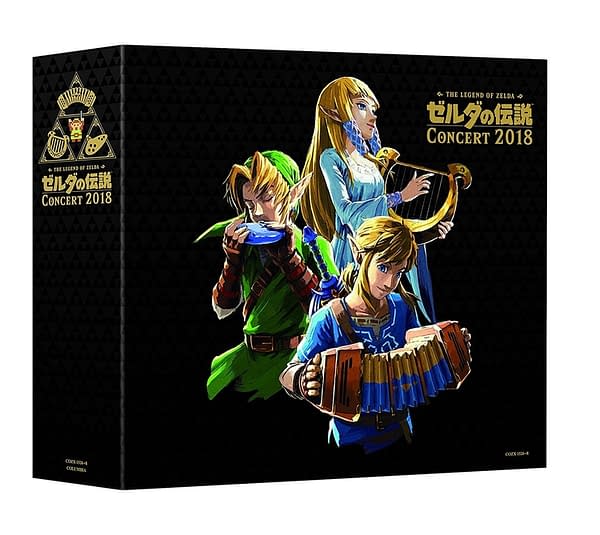 As you can see below, this is a special two-disc set of the entire concert and the encore, which comes with a Blu-ray of the concert that has the matching game footage, an acrylic keychain set, and a commemorative card (which… we don't get at all, but there it is). All contained inside a special box with some pretty sweet artwork on the front. Chances are this is going to go pretty quick, especially since Zelda fans ate Symphony of the Goddesses merch up quickly in the states. The Legend of Zelda Concert 2018 set officially comes out on March 15th.