Last month we talked about how NetherRealm Studios would be adding a new Sub-Zero skin featuring the likeness and voice of Dimitri Vegas. Well, the skin has arrived, and fans are clowning on it hardcore. Social media is ablaze with what's being deemed one of the biggest gaming casting fails since… well, since NetherRealmcast Ronda Rousey as Sonya Blade. But it seems fans have decided to go easy on Rousey after hearing the performance of Vegas in the iconic character's role.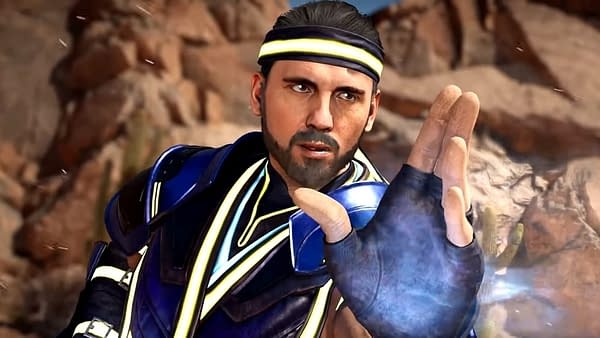 Here's a small sampling of what's being said on Twitter, along with a couple of examples. Fans have been so used to hearing legendary voice-actor Steve Blum in the role the past two games, that hearing Vegas voice it for a skin has been described as a downgrade. And after listening to these and other clips online… we have to agree, this is just bad. And it shows the difference between a trained voice-actor and someone just running into a booth to record some lines.
Presented without comment. pic.twitter.com/CQNtOfGuRJ

— 🦇 Raphael 🦇 (@RaphsidentEvil) August 16, 2019
Steve Blum (Sub Zero's voice actor) is one of the most iconic voices of all time. That's why dimitris voice hurts extra bad lo

— Cream (@RagingRicans) August 16, 2019
Y'all it's so bad I cannot💀😭 pic.twitter.com/furWCWKKwq

— valetteʬ⁸⁴ (@ValDiamonds) August 15, 2019
Some are trying to find humor in the situation, saying that it's so bad it's actually good for campy reasons. And yes, Vegas does have his fans running to defend him as few people ever get this kind of chance to be in a video game. But it seems Mortal Kombat 11 fans are unforgiving when it comes to messing with their favorites. To be clear, the skin isn't going to be taken off the market or taken away, they've made this one in support of the DJ who has worked with them in the past. So it's not really a contract deal, more of a gift it would seem.
The best advice we can give you if you truly despise it: don't use the skin. We are, however, looking forward to seeing NetherRealm do an entire DJ series of skins with equally bad voice acting. Perhaps Moby as Kung Lao, Skrillex as Kabal, and Deadmau5 as Shao Khan.
Enjoyed this article? Share it!