The PlayStation Classic Is Now Only $20 And Still Seems Pricey
If you've been dying to get your hands on the PlayStation Classic but didn't think it was worth the cash, you'll be happy to hear it's marked down again. The retro console has seen nothing but constant price drops since it was released back in December 2018, and now it's reached a new low price-point at just $20. You can find the new price drops on Best Buy and Amazon, as well as some other retailers who we're sure will be following suit in order to make back what they can off the console.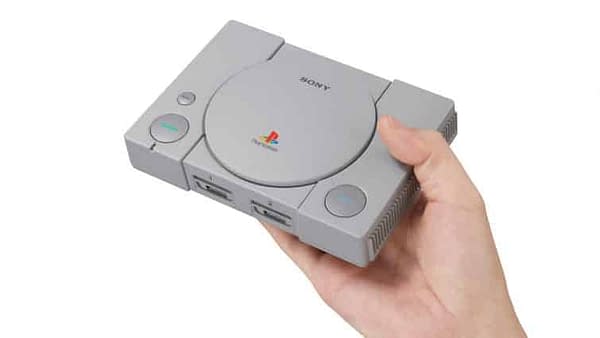 Regardless of how you feel about the original PlayStation and it's library, the PlayStation Classic was a complete disappointment. Aside from not having many of the games that made the console famous in the first place (mainly, we suspect, because Sony wasn't interested in paying for the rights to use many of them), the entire presentation of it felt off. While retro consoles, in general, are essentially a power play for money based on your childhood memories, at least companies like SNK, Nintendo, and even SEGA with their upcoming Genesis mini have made the effort to make it look fun and inviting. This one felt like it was just here hoping you'd buy it with the rest. And even now with it being only $20, that still seems too high a price for what is an underwhelming selection of games. We'll see if the new price gets some buyers.