If you've ever visited the world of The Sims 4, you may have noticed that it's perfect weather throughout the year and the seasons never seem to come. That's going to be changing soon as Electronic Arts and Maxis are launching a new DLC pack called "Seasons". Much like you'd suspect, you'll get to experience Winter, Spring, Summer, and Fall, along with the holidays that happen around those times. So yes, you could celebrate Thanksgiving with your made-up family and friends if you so desired. The pack will be released on June 22nd and run you $40. Here are some of the details of what's inside below, along with a reveal video set to the tune of The Sims 4 version of "Steal My Sunshine".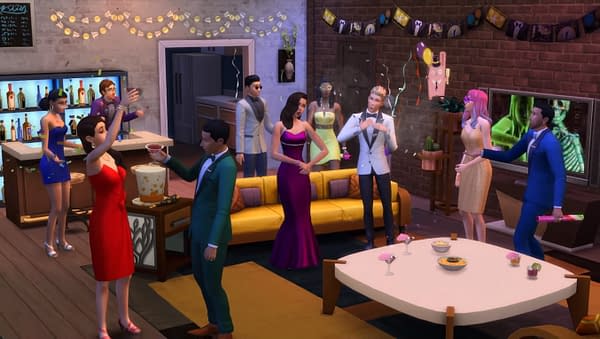 Can you smell the pine tree? Can you see the twinkling lights? Can you believe how much this will change your game forever? We're so excited to show you how impactful the Seasons Expansion Pack will be for each one of your Sims. To give you an idea of what you can expect from this pack, here are the biggest features:

Four Stunning Seasons: From crisp snowfalls to sweltering heat, every world is affected by seasons in unique ways.
Seasonal Activities: Create a winter story with ice skating, befriend a magical scarecrow in fall, share a spring fling during a downpour, or host a summer pool party.
Calendar and Holiday Celebrations: Mark your calendar for traditional holidays and create your own! Gather friends and family to celebrate holidays complete with traditions, gifts, and special guests.
Gardening Career: Begin a blossoming gardening career and become a botanist or floral arranger.
Enjoyed this article? Share it!