The Sopranos Brings The Mob To The Monopoly Board
Fans of The Sopranos will be happy to see that The Op will be bringing the world of that show to the classic tabletop game of Monopoly. Monopoly: The Sopranos is a brand new version of the game that will bring all of the nostalgia and references you can get from the popular HBO drama over to the classic tabletop game of money and property. The game comes with pieces making reference to the series like Dr. Melfi's chair, a sanitation truck, The Stugots skipper boat, and more as you make your way around the board with properties that are locations from the entire series run. Including special Chanced and Community Chess cards that take cues from plotlines of the show and money good enough to use at the strip joint. The game is currently on sale at the link above for $40, it plays for 2-6 people at around 60 minutes per game, recommended for ages 17+ due to the content. You can also check out a trailer for the game below.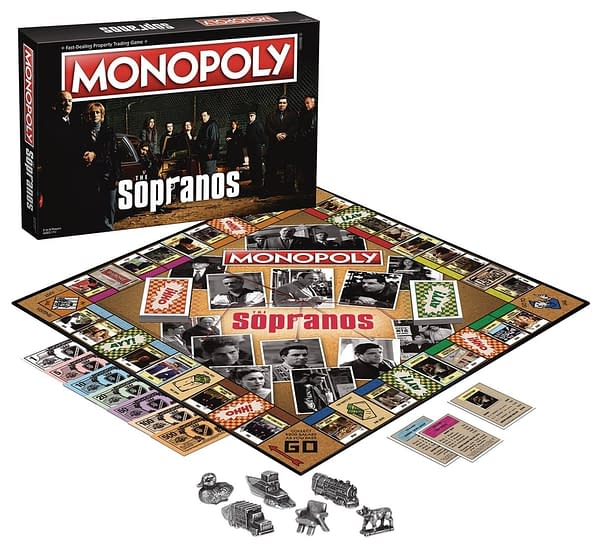 Call the shots in Monopoly: The Sopranos, based on the Emmy award-winning mob drama! Buy, sell, and trade popular locations like Tony Soprano's House and Satriale's Pork Store, before wheeling and dealing at The Bada Bing! Let tokens like The Stugots or Bobby Bacala's toy train engine take you around the board and be the last boss standing! Monopoly: The Sopranos is an edgy twist on the classic property trading game. "Take a game of skill and make it just about luck" as you buy, sell, and trade memorable locations from Jersey including Tony Soprano's House, Whitecaps Shore House, Satriale's, and more with just about as much of the usual family drama. AYY! and OHH! cards are the expressive replacements for Chance and Community Chest that will either have you invited to Sunday dinner or becoming a "guest of the government".
---
---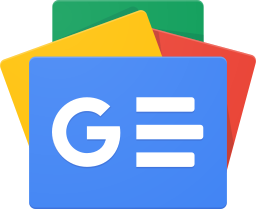 Stay up-to-date and support the site by following Bleeding Cool on Google News today!