We Try Out Two Different PNY MicroSD Cards On Nintendo Switch
We try out two different models of PNY microSD cards on the Nintendo Switch to see how they perform for gaming storage.
---
Over the past few years, we've tried out a few different microSD cards on the Nintendo Switch. This time around, we experimented with a couple from PNY! As you know, the Switch, no matter what model, only comes with so much memory. So in order to get a chunk of your library on whatever model you own, you have to use a microSD card to keep everything in one place. Granted, cloud saves through NSO have helped when it comes to keeping your progress, but you still need the full game to carry on that gameplay. Here are our thoughts on two cards the company sent our way to try out.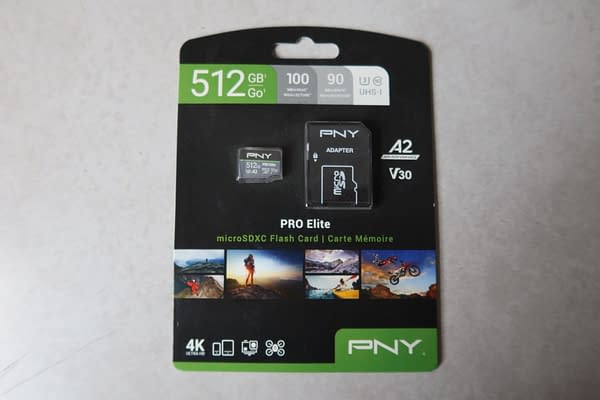 The first one is the PNY 512GB PRO Elite UHS-I microSDXC Memory Card, which comes with its own SD adapter for whatever uses you may need. This particular model sits at the top of their lines for a few different reasons, aside from having the most memory you can get shy of an expensive 1TB card. The card comes with A2 App Performance, which make sit so that whatever apps you have running on the card run faster through launch and performance. Since the Siwtch treats games like apps to a degree, this basically helps with game lag and switching between titles. If you happen to use the screenshot function on the Switch, this card does well with image capture (as it was partially developed to work well with digital camera storage), with read speeds up to 100MB and write speeds up to 90MB, which aid in the graphics a bit if you happen to be using it in the OLED model.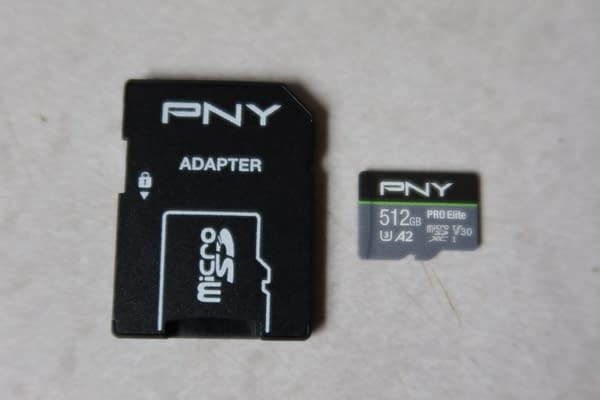 When it came to using the device, it ran really well for all of our titles. We actually tried this one second after transferring some of our library to the one below, and the speed different in transferring full games over to a new card was miraculous. The storage is a definite bonus to this card as it made things easier for us to load it up with a plethora of titles as if we were loading up games on an Xbox or PlayStation. There were no issues when it came to updates, quick downloads, storage management, and running games with online content. We were quite pleased with this model and had no real complaints. It's currently being sold for around $70, depending on the retailer you go through.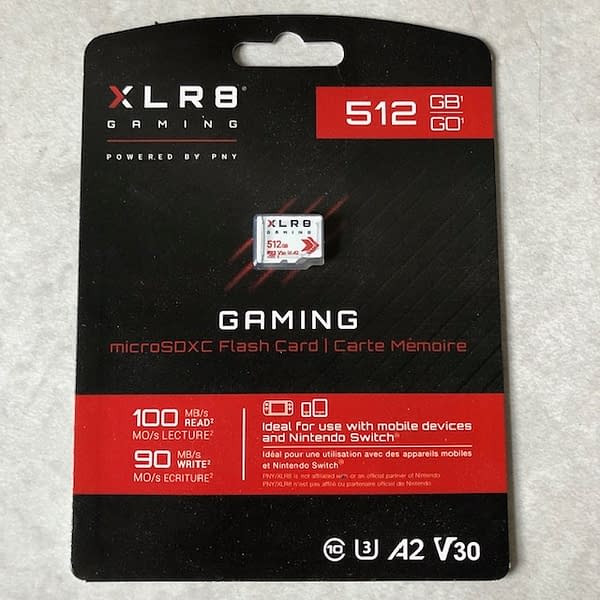 The second card that we tried out was the PNY XLR8 512GB Gaming Class 10 U3 V30 microSDXC Flash memory card. Interestingly enough, this model shares a lot of the same traits as the previous one, boasting the same A2 App Performance as well as read and write speeds along the same lines. However, the first one was designed to be an all-around microSD made for whatever storage purposes you need. This one was specifically designed to be used for gaming, whether it be for the Nintendo Switch or used in mobile devices. (Specifically, Android-powered units.) Itw as also recommended for surveillance devices, drones, and other live feed cameras to keep a record of what's happening in case you don't trust the cloud.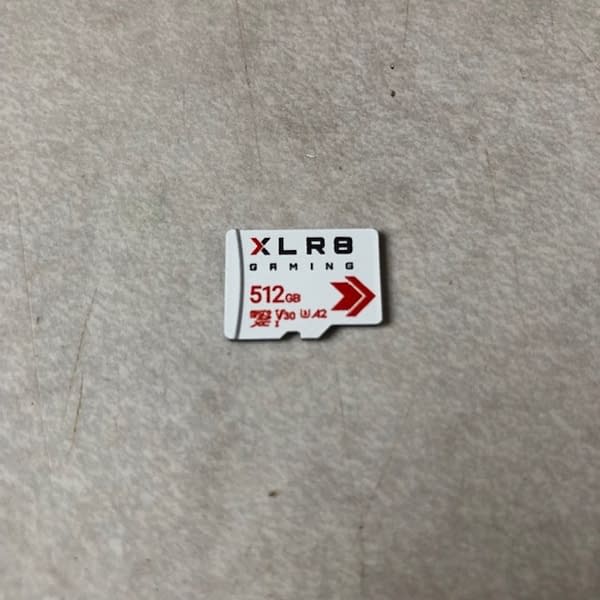 We tried this on the Switch first, and while it did the job, we did notice it was a tad slower than the other model. Not by much, but if you're a hardcore gamer who wants the game and the OS running properly in a critical moment, those fractions of a second can mount up. However, it doesn't make it a bad card, if anything, it means if you're a casual gamer who wants the storage and not so much focused on competition or online play, you have a cheaper option at around $50. (As an update to this piece, we tried it out in the Logitech G Cloud unit when we were sent one for review, and it performed exceptionally well compared to others because of its compatibility with Android content.
Overall, PNY puts out some really cool items that do the job the right way without a bunch of setup or included programs. Just throw them in and start using them as intended. You can't go wrong with either, but it's clear there is a slight performance difference between the two. Not to mention a price difference that will definitely weigh in on your decision making.