Thief's Film Producers Have Hinted At A New Thief Game, Despite The Last Being Something Of A Disappointment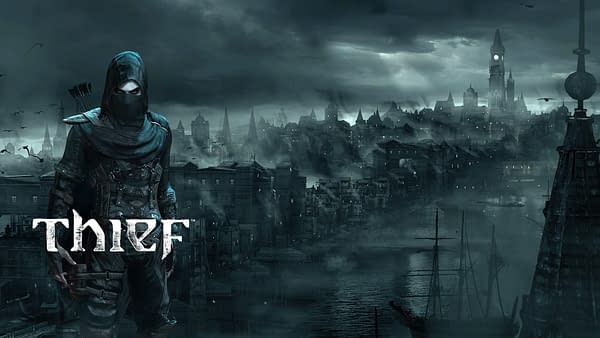 This one we're going to classify just as rumor for now, but it is something a bit more substantial than just hearsay. Straight Up Films, who acquired the film rights to Thief from Square Enix last year, revealed that the publisher is working on a fifth Thief game in a blog post describing production of the film.
The important part of that blog post is this bit that says, "widely considered to be one of the greatest games ever created, a fifth sequel is currently in development to be released in step with this motion picture adaptation."
When asked if they had any comment on the leak, Square Enix denied that they had anything to say about a Thief 5 being in the works. Considering that the Thief reboot that hit in 2014 was generally a major flop for having gameplay that was an utter mess and lacking a combat engine, it isn't surprising that Square are staying mum on a possible sequel.
I'm classing this one as a rumor given that, well, movie studios working on adaptations of game properties aren't generally in the know for any current games in development. Those tend to be very, very separate departments.
Is a new Thief in development? Quite probably. Square Enix aren't the type to let a games property languish, but we might never see the thing. Considering the last, well, that might not be a bad thing. I personally enjoyed it, despite the utter mess that it was at times, but then I routinely play Morrowind for fun, so clearly my tastes are not exactly discriminating.
As for the film adaptation, reports have suggested that it'll follow a similar plot to the 2014 reboot of the series and is being written by Adam Manson and Simon Boyes of Misconduct and Not Safe for Work. No directors, actors, or release date have yet been given.
Now, do we need a Thief film, or even a fifth Thief game? Probably not. Are we getting them? Someday, probably sooner than we'd like.