After a few months of beta testing, tinyBuild Games announced today that they will officially release Rapture Rejects next week on Steam. Probably one of the best battle royale concepts that doesn't take itself so seriously, the game puts you in the position of someone who did their best to lead a good life, but when the apocalypse came you just weren't good enough to make it into heaven. So what do you do with your life now that you know you're already doomed? Whatever the hell you want, of course! Complete with the artwork and humor of Cyanide & Happiness as the foundation of the game's design that makes it so much better to look at.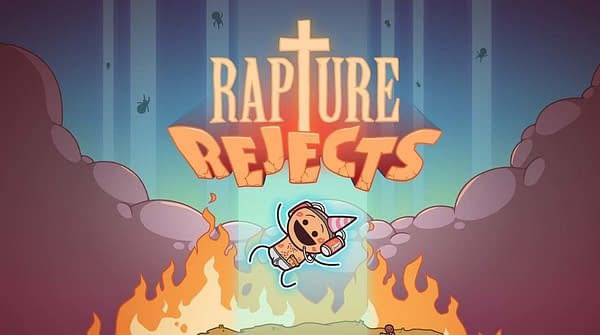 Now the top down isometric 50-player battle royale title will officially be released this coming Tuesday, November 27th, on Steam, which you can pre-purchase now for $20. We'll have a review for you later, but for now, enjoy the original trailer for the game that came out at E3, and learn more about Rapture Rejects here.
Enjoyed this article? Share it!