Tonight Is August 2021 GO Battle Night In Pokémon GO
One of the most frustrating aspects of GO Battle League in Pokémon GO is the cap on the number of battles players can complete in one day. We are allowed five sets of five, maxing out at 25 battles. This seems like a lot, and I personally don't always complete the full lot, but it's such a harsh dose of reality when you're on a roll, taking names, baiting shields, and clapping cheeks… and then you go to enter your next battle only to be told you've maxed out. On GO Battle Nights, however, Pokémon GO dramatically increases the number of PVP bouts that can be completed in GO Battle League. Tonight, Thursday, August 26th, 2021, is the final GO Battle Night of GO Battle League Season Eight in Pokémon GO.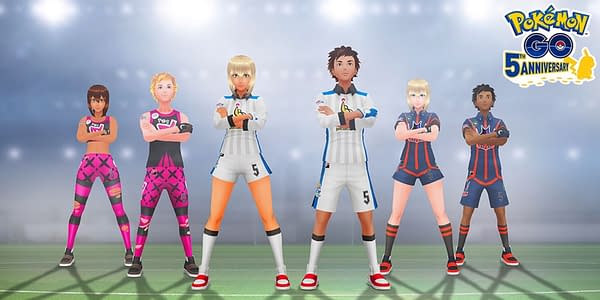 Niantic posted the full details for GO Battle Nights over on the Pokémon GO blog when Season Eight was originally announced. They wrote:
GO Battle Nights are returning for Season 8! During GO Battle Nights, you'll receive three times the Stardust for winning battles, completing sets of battles, and ranking up in the GO Battle League. You'll also be able to complete 20 sets of GO Battle League battles, up from the regular five sets, for a total of up to 100 battles. GO Battle night will take place on each of the listed dates below. Please note that the Stardust bonus during GO Battle Night will not combine with the 2× Stardust bonus that will be active from Monday, June 28, 2021, to Monday, July 12, 2021.

Thursday, June 3, 2021, from 6:00 p.m. to 11:59 p.m. local time

Sunday, July 11, 2021, from 6:00 p.m. to 11:59 p.m. local time

Thursday, August 26, 2021, from 6:00 p.m. to 11:59 p.m. local time
During this GO Battle Night, all three leagues will be available in Pokémon GO for one last run. It is expected that Season Nine will begin next week but details for it have yet to be announced.