Tonight Is Eevee Spotlight Hour In Pokémon GO: March 2023
Tonight is Eevee Spotlight Hour in Pokémon GO and you can take better advantage of the Shiny Eevee hunt and tonight's bonus with this tip.
---
Tonight is Eevee Spotlight Hour in Pokémon GO. From 6–7 PM tonight, Tuesday, March 7th, this Pokémon will appear throughout the hour with increased frequency in the wild. It will also be responding more frequently to Incense and will even pop up in spawn points that are not normally active. You will need to get out there and walk in order to activate that Incense buff, though. This is the first of four Spotlight Hours of March 2023 in Pokémon GO, so keep reading to see what's coming up. First, though, let's get into the details for tonight.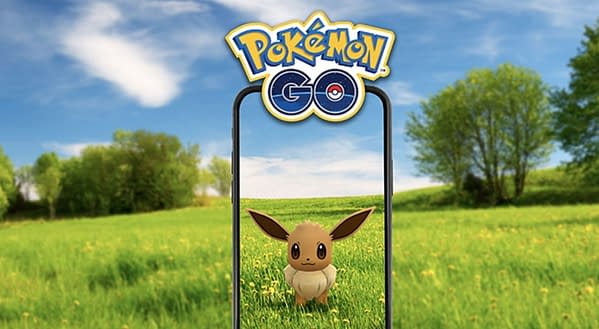 First, Eevee can of course be Shiny. Eevee has been Shiny-capable for a long time as it was one of the early Community Day Pokémon. It has since been featured in a second Community Day, which makes it quite a common Shiny to have. However, there will likely still be Trainers who need to catch a Shiny Eevee considering how many different evolutions it has and how, if you used up the name trick early on, the first three evolutions are random.
Tonight's Spotlight Hour bonus is double Candy for transferring Pokémon, so be sure to queue up your transfer before the hour begins and then carry it out once it ticks over to Spotlight Hour. That way, you won't have to worry about missing any potential Shiny Eevee encounters.
These are the Spotlight Hours and bonuses coming to Pokémon GO in March 2023:
March 7th, 2023: Eevee with double Candy for transferring Pokémon, can be Shiny
March 14th, 2023: Rowlet with double XP for evolving Pokémon, cannot be Shiny
March 21st, 2023: Litten with double Stardust for catching, cannot be Shiny
March 28th, 2023: Popplio with double XP for catching, cannot be Shiny
Here are the events coming to Pokémon GO in March 2023:
March 8th – March 14th, 2023: Festival of Colors Event
March 11th, 2023: Elite Raid: Regieleki
March 18th, 2023: March Community Day
March 21st – March 29th, 2023: An Every Day Hero + Team GO Rocket Takeover Event
March 25th, 2023: GO Battle Day: Palmer
The Raid Hours for the month of March 2023 in Pokémon GO are:
March 8th, 2023: Ho-Oh, can be Shiny
March 15th, 2023: Ho-Oh, can be Shiny
March 22nd, 2023: Incarnate Forme Thundurus, can be Shiny
March 29th, 2023: Lugia, can be Shiny
April 5th, 2023: Lugia, can be Shiny