"Total War: Three Kingdoms" Mandate Of Heaven DLC Set For January
SEGA and Creative Assembly announced this week that the next Total War: Three Kingdoms DLC, Mandate Of Heaven, is coming next month. The new DLC will basically allow you to wage war on a massive scale. Not to mention an evolving campaign which allows you to play through the prequel campaign, then directly into the main game. Meaning players can forge an empire across two periods within Chinese history. The DLC will drop on January 16th, 2020 for $8. Check out the trailer and added info we have here.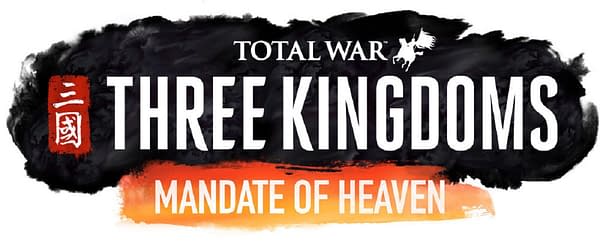 It is Winter 182CE, and discontent stirs through the Han Dynasty. Famine, plague and taxation have driven the people of the Empire to desperation. In the West, three brothers speak of a time to come, a time without the Han Empire, a time of rebellion – and their followers flock to them, like water along a river. Yet, in these dark times, a dim light shines, there are those who seek to bring peace to the land, to end this time of suffering and save the ancient dynasty from collapse. From these heroes, Three Kingdoms shall arise…

Mandate of Heaven:

6 new playable factions – including the Han Empire.
5 existing factions – with origin stories and new starting positions.
9 new unique characters – featuring the Zhang brothers and Emperor Ling.
40 new units – including siege machinery and faction specific elites.