Treyarch Reveals Details to Black Ops 4 Next DLC Absolute Zero
Treyarch has some fun surprises in store for Call of Duty: Black Ops 4 as they have a new DLC on the way called Operation: Absolute Zero. Aside from the fact that you'll be getting a new specialist named Zero, Blackout and Zombies are getting a bit of an overhaul to have a winter theme, which will include some new challenges and improvements. Not to mention the multiplayer maps will be getting some work done on them like bug improvements and other additions. We have a bit of info on the specialist below, and you can read more about the DLC here.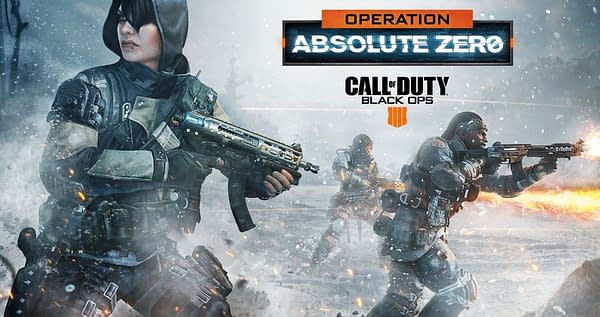 Operation Absolute Zero introduces our first new post-launch Specialist: Zero, a versatile and deadly hacker available in both Multiplayer and Blackout. In Multiplayer, Zero can disrupt and distract her enemies using the powerful hacking tools at her disposal, bringing new counteractive measures to the table in Black Ops 4. Players can unlock Zero by completing Tier 1 in the newly revamped Black Market and immediately start testing out her wonderful new toys.