Kalypso Media has decided to throw a little Halloween fun into Tropico 6 as they're currently holding their own seasonal event in the game. Everyone seems to be getting on the bandwagon for a Halloween event, much like how we'll see them jump on board for Christmas soon. This one, while free, seems to be one of the more relaxed ones out there.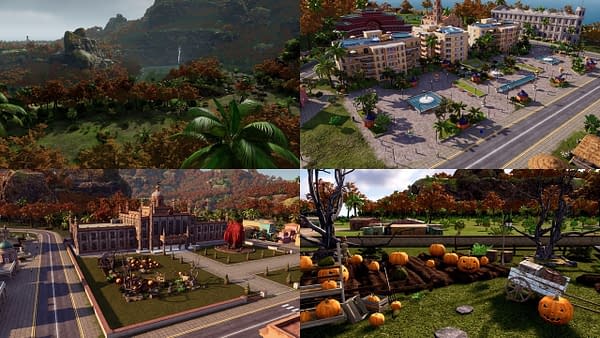 Right now in Tropico 6, you can get Autumn foliage, pumpkins in parks and on buildings, and a Halloween palace customization to add to your cities until November 7th. After that, it vanishes, along with the themed main menu they threw in for fun. Pop on in and enjoy it while you can1
Enjoyed this article? Share it!