One of the few racing titles we came across at PAX East came to us on the final day of the convention as Wired Productions showed off their new futuristic title GRIP. One of the first things we were asked before playing it was "Do you remember F-Zero?" To which my brain went "Of course, I do! Fire Field bows to me." So I thought I might be able to tame whatever this beast might be. Turns out I was in for more than I bargained for as this is a futuristic racer where the cars basically run at super-high speeds to the point where you lose track of where you might be at any given time. It incorporates a bit of the Mario Kart as well where you'll pick up weapons from the track to use on your opponents and take the lead.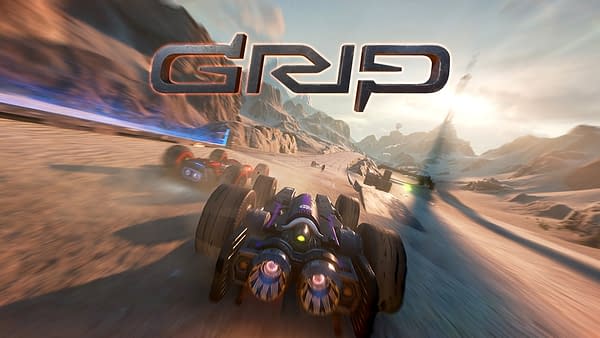 We're giving GRIP as much slack as we can because we realize this is a demo and not every game that comes to PAX is perfect. That being said, it does need some work before to comes to PC and console. Primarily in the idea that it's way too easy for me to go flying off the track or get turned around backward and not be able to get back to where I need to be just to race and take tenth place. I'd like to see where the game is design-wise by the time PAX West rolls around and see if they improved anything by then. Right now, it's just okay.
Enjoyed this article? Share it!