Posted in: Apogee Entertainment, Games, Video Games | Tagged: Apogee Entertainment, Trigger Happy Interactive, Turbo Overkill
---
Turbo Overkill Confirmed For July Release Date On PC
Turbo Overkill is finally leaving Early Access and will come out this July to Steam and GOG, along with some brand new content.
---
Apogee Entertainment confirmed that Version 1.0 of Turbo Overkill will be released this July, along with special content to kick things off. The team at Trigger Happy Interactive will introduce The Final Episode, Part 1, in which you'll be getting a storyline experience based in the game's universe, as you'll get a ton of new content and abilities that take the game to new places. Enjoy the info on the new content below, as well as a new trailer, as the game comes out on July 18th, 2023, for both Steam and GOG.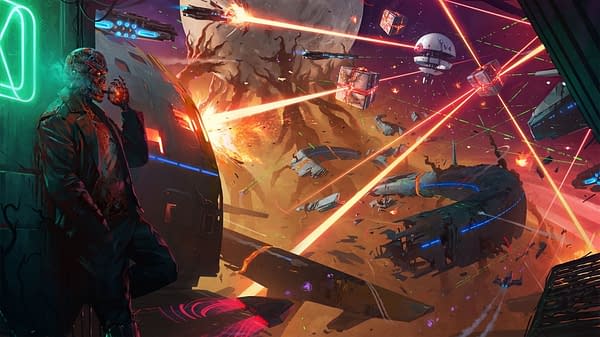 "The Final Episode, Part 1 kicks destruction into overdrive with five new Syn-enhanced, ability-boosting augments: paint the town red with dual chainsaw arms, and rev up fresh carnage with the addition of a second chainsaw leg. Rain down street-cleansing firepower from new heights with the addition of triple jump and wall slides, and fast-travel with Syntech portals for quick long-distance warping. Slay a fresh batch of brainwashed baddies in The Final Episode, Part 1 with new cybernetic monstrosities roaming the blood-soaked streets (and skies… and… space!?). Prepare for mayhem against dinosaur-like Mortars, massive four-legged Clops equipped with chainsaw spears, and bloodthirsty clones of Maw, Johnny's arch nemesis (voiced by Gianna Matragrano)."
"Turbo Overkill: The Final Episode packs a silver screen-worthy musical punch with a cyberpunk/orchestral fusion original soundtrack by Tim Stoney (Star Wars: Obi Wan Kenobi – Trailer theme, Assassins Creed: Origins – Trailer theme), Nikola Jeremic (Cyberpunk 2077, Destiny 2), and Chipper Hammond (Disney Shanghai Parade, Arranger) complimented by the legendary "Blaster Beam" instrument performed by Craig Huxley (Star Trek: The Motion Picture, Star Wars: Episode II). Turbo Overkill's 1.0 launch will conclude the epic narrative with the second half of Episode 3. Witness the finale and take on Turbo Overkill's god-like villains with a level of firepower even a supercomputer could not predict. Execute over-the-top kill combos with precision to unlock achievements, take the fast-paced frenzy online with multiplayer options, and redesign Paradise into a completely different experience with full mod support."
---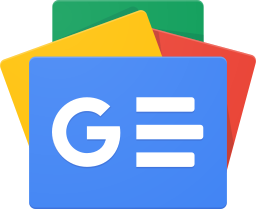 Stay up-to-date and support the site by following Bleeding Cool on Google News today!