Twitch decided to up the ante a little more on Free Games With Prime as they have added more bonus games to the program this month. The company has added Melbits World and Vane to the system, bringing your grand total of free games up to seven in July with Turok 2: Seeds of Evil, Dear Esther, GRIP: Combat Racing, KUNAI, and RPG Dark Devotion. There will be more added in the coming week to bring it to ten, which we have all the information about those below.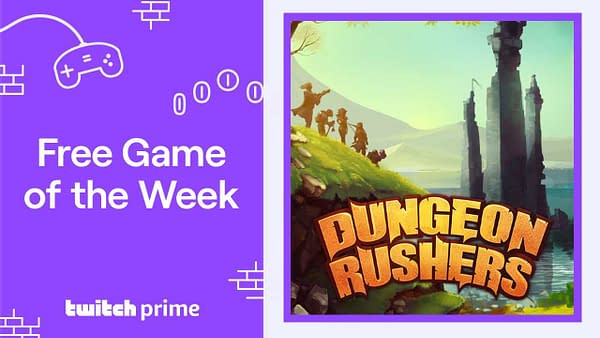 Prime members can now claim bonus games Melbits World and Vane by visiting this link.

Melbits World – The cooperative puzzle-platformer game in which communication and coordination are the key to success in the Melbits™ mission! Discover these collectable digital creatures and guide them through fiendish levels full of traps. Dodge evil viruses, gather seeds and spread the good vibes across the Internet.

Vane – Set out on an epic story of transformation, where shifting between the perspectives of a bird and a child will be key to unravel the land's mysteries and create a path forward through the barren landscape. As you do so, the remnants of the world react to your passage, evolving and building into something altogether different.

In addition, Prime members will be able to claim Dungeon Rushers, Tempest: Pirate Action RPG and NeuroVoider in the coming weeks:

Dungeon Rushers (Friday, July 17) – A 2D tactical RPG combining dungeon crawler's gameplay and turn based fights. Manage your team, loot dusty dungeons, crush armies of monsters and craft mighty equipment. Be part of an epic adventure with a colorful cast of characters in an off-beat universe.

Tempest: Pirate Action RPG (Friday, July 24) – A pirate open world action RPG where you rove the seas across three continents filled with dozens of colonies and forts, hundreds of quests and countless ships to plunder. Customize your ship, trade, challenge fellow pirates and face terrible mythical monsters such as Kraken and Leviathan.

NeuroVoider (Friday, July 31) – A twin-stick shooter RPG set in a cyber futuristic world about brains shooting around evil robots with nuclear rocket launchers. Battle through the horde of vigilant robots, boost your character with the smoking remains of your victims, and defeat the master NeuroVoider to end this eternal.
Enjoyed this article? Share it!