Twitch and Blizzard Launch Overwatch League 2019 All-Access Pass
Blizzard and Twitch have come together again to offer another All-Acess Pass for the Overwatch League's 2019 season, with a couple of changes. The first being that the pass is now just a one-time $15 purchase which will run until December 31st. You'll get 200 League tokens to use on your Battle.net account to buy a couple of skins, you'll have access to the Command Center, which will allow you to flip to whatever player's view you'd like during the game, which includes some overhead perspectives. You get a discount on League merch, 500 bits if your a Twitch Prime member, and some exclusive rewards like emotes and channel badges. If you're heavily involved with Twitch and love Overwatch, it's a pretty good deal.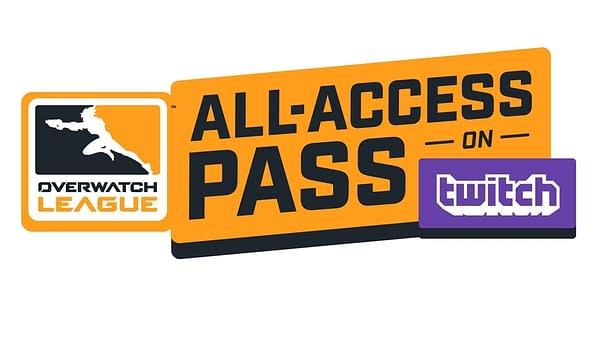 "Our approach to this season's Overwatch League All-Access Pass was to work with Blizzard to create the ultimate superfan experience based on community feedback from last season," said Matt McCloskey, VP Commerce, Twitch. "Since the biggest request was more personal ways to view all the Overwatch League action, we've overhauled the Command Center for an evolved Twitch viewer experience. This includes letting fans choose the main view from any competitor at any time, as well as choosing from a wide range of viewing templates, such as overhead maps among other options. Not only is the camera versatility groundbreaking for Overwatch League, it will change the way people want to watch esports for years to come."

"The Overwatch League is going to be even bigger and better for 2019, and so is the Overwatch League Twitch All-Access Pass," said Overwatch League Commissioner Nate Nanzer. "We had some great feedback from our community in 2018 and I'm particularly excited that All-Access Passholders will be able to watch however they choose with the new and improved Command Center. The Overwatch League All-Access Pass is packed with value and new features that fans worldwide are sure to love."