If you happen to like one of the two SEGA mobile titles SEGA Heroes and Crazy Taxi Tycoon, they'll be shutting down after a recent split. According to Gamasutra, the company has split from one of their mobile development studios, Demiurge Studios, after it was bought back from SEGA by the original co-founder, Albert Reed. Because of that, rather than keeping the titles running with them separate from the company, they've decided to just shut them down. Both games will be given the official axe on May 21st, as in-app purchases have already been deactivated. Players who made a real-money purchase on or after March 17th can apply for a refund. Reed himself took to the company's website to comment on the change of direction as they now try to determine what games they will still be running moving forward. You can read his full statement below,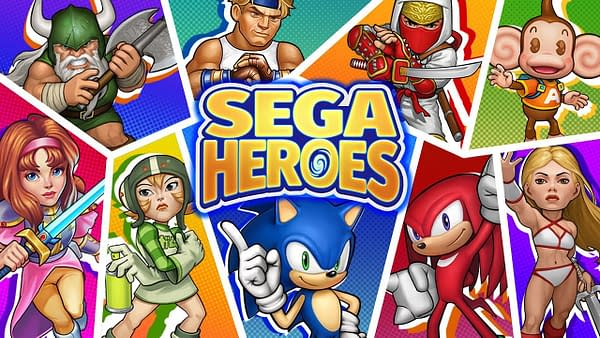 "Over the past 18 years, Demiurge has had the honor of working for many of the world's best game companies to release award-winning and fan-favorite games. Demiurge contributed to legends like Borderlands, Rock Band, and Mass Effect. We've worked across platforms from console to PC and mobile. We've created free-to-play titles with big licenses like Marvel Puzzle Quest and SEGA Heroes. We've built incredible technology platforms and developed an industry-leading mobile games-as-a-service live operations practice.
In 2015 we joined the SEGA family of studios. It has been an amazing ride with SEGA over the past five years, working with iconic IP to create a wonderful portfolio of free to play mobile games. Today marks another milestone for Demiurge Studios. Demiurge Studios will return to its roots. Albert Reed, one of our studio's founders, leads a team that has acquired the studio from SEGA Corporation. General Manager Bart Simon becomes CEO and continues to lead one of the most experienced and talented teams in the industry.
We can't be more excited to embark on this new yet familiar adventure as we return to Demiurge's foundation. We will continue our unrivaled tradition of partnering with world-class game developers and publishers to release fantastic games that players love. 18 years of making great games for great gamers…and we're just getting started!"
Enjoyed this article? Share it!