Ubisoft Asks Fans To Make "Watch Dogs Legion" Music
Ubisoft has launched a new program with week as they have partnered with HitRecord in a new project asking fans of Watch Dogs Legion to make music for the game. If you're not familiar with HitRicord, this is a company founded by Joseph Gordon-Levitt that essentially focuses more on music and short film where people can load their creations to be reused or remixed, but can also turn a profit on their content being seen or used.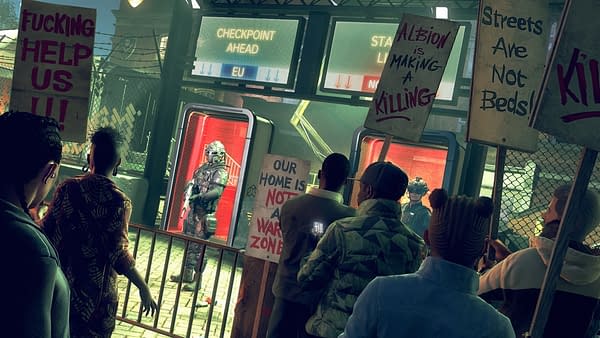 The two companies have come together to launch this new project where they want people to create a variety of songs and will pay out $2k to ten artists who create new music for the game. They essentially want independent artists to create new and unique sounds to this future London of music people might be listening to in the midst of planning a rebellion during Watch Dogs Legion.
While this sounds like a cool idea and concept for the game, there are people online who are not so happy with the idea of Ubisoft essentially paying a fraction of what they normally would to musicians for this work. Normally, when you create music for a game, you enter into a contract to with a company for proper payment and compensation, as well as royalty rights for a certain amount of time based on sales. What this system essentially does is bypass asking pros to make music and go to the audience for it, thereby cutting through all the red tape you'd have to do with someone you sign a contract with and just simply paying a flat fee for use for years without further compensation. Both Mike Bithell and Rami Ismail took to Twitter to voice those concerns.
Ubisoft has done this before with Beyond Good & Evil 2, with HitRecord no less. So this looks to be something they'll be doing moving forward. How do you feel about this?