Ubisoft Reveals Their Next DLC for Far Cry 5 in Hours of Darkness Trailer
Whether or not you think it's tasteful to do a Far Cry 5 campaign in the middle of a Vietnam setting will be up for debate over the next couple weeks as Ubisoft officially revealed their trailer for the "Hours Of Darkness" DLC, set to be released on June 5th. The film takes a lot of cues from Platoon, Full Metal Jacket, and Apocolypse Now, with their own take on the events that happened to U.S. soldiers in the country. We have the full description and trailer for you below, and we'd love to hear what you think about this DLC.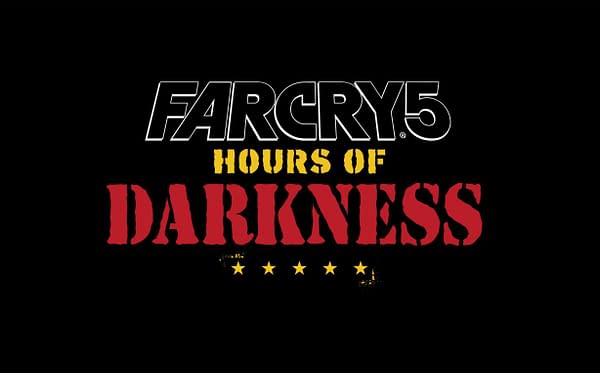 ours of Darkness puts you in the shoes of Hope County's Wendell "Red" Redler, on a mission to rescue his imprisoned squadmates and survive long enough to reach the extraction point. Included in the Season Pass and Gold Editions of Far Cry 5, Hours of Darkness can also be purchased as a standalone DLC for $11.99. The setting isn't all that's changed. Hours of Darkness will introduce new weapons, like the Vietnam-era M16, SVD sniper rifle, and M60 machine gun, all of which can be taken back to Far Cry 5's main campaign as well. Along with your new arsenal, you'll get the ability to call in bombing airstrikes, as well as the new Survival Instinct feature, which grants up to four temporary perks for players racking up stealth kills.