Today, Ubisoft and Titan Comics showed off a little bit of the first issue of the new Assassin's Creed: Origins comic, featuring Cleopatra on the cover as a member of the creed and the main character in the miniseries. If you're not familiar with Titan Comics, they do a lot of work with video game and pop culture adaptations like Doctor Who, Bloodborne, and The Prisoner to name a few of the recent titles. Below is a description of the comic sent out in the press release from this morning, as well as a few samples of covers and artwork from the first issue, which will be in comic book shops on February 28th.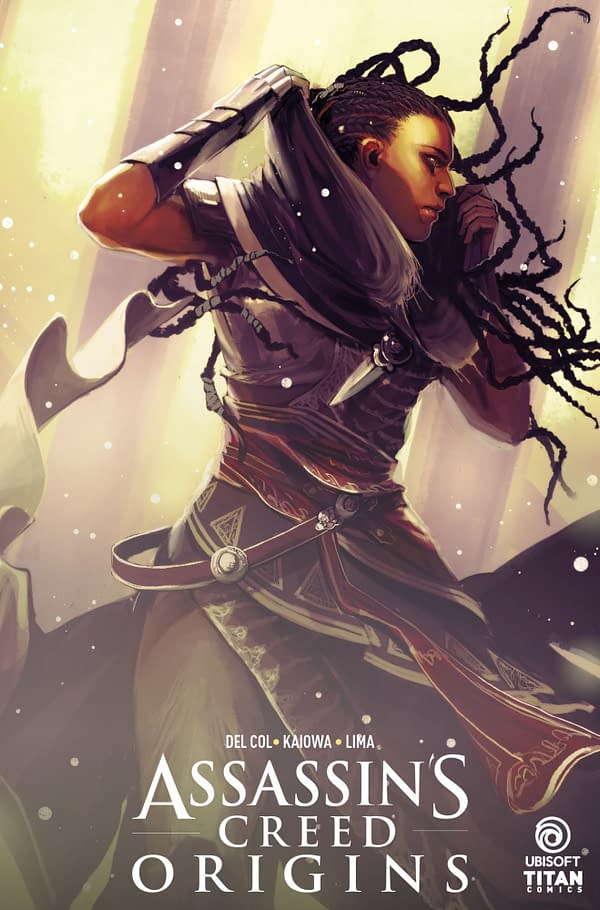 Hitting comic shops on February 28, Titan's new comic series will explore the beginnings of the Assassin's Creed, introducing new characters alongside the main character from the video game Aya, and notable historical figures, including Cleopatra! The debut issue, written by Assassin's Creed comic book writer Anthony Del Col (Kill Shakespeare, Nancy Drew and the Hardy Boys), and illustrated by rising star PJ Kaiowa (Pacific Rim: Tales from Year Zero), comes with a free redeemable game code for Assassin's Creed Origins video game content – an unlockable Shamshir blade for your character! Issue #1 comes with three stunning art covers to collect by artists Stephanie Hans (The Wicked + The Divine, Generations Phoenix and Jean Grey), Sanya Anwar (Assassin's Creed, Archie) and Sunsetagain (Assassin's Creed Uprising). Plus, a cool game art cover!
Enjoyed this article? Share it!