UNIQLO UT revealed a new clothing line for gamers as Daniel Arsham has collaborated with Pokémon to create a new line of shirts. The designs will feature Arsham's drawings of iconic Pokémon and their respective sculptures, in what is a pretty cool design series that will make fans of the game series swoon. In a sense, you're seeing some of these characters get a fresh coat of paint as they are given a slightly altered look that looks pretty cool. This UNIQLO UT collection comes in a full range of adult's and kid's sizing, which is priced from $9.90 to $14.90, depending on what you're purchasing. The line will be available this Friday, April 24th, on the UT website. You can read more about them below, along with a quote from the release and a trailer showing them off below.
"With many of my projects, I try to make work that's not just for art people and I think UNIQLO has a similar egalitarian culture. The reason I feature iconic characters in my work is that they are very recognizable, and, on the surface, they make it easy to enter my work. Pokémon has been a monumental presence ever since I was a child and I'm excited about the opportunity to present my work to a much wider audience," said Arsham.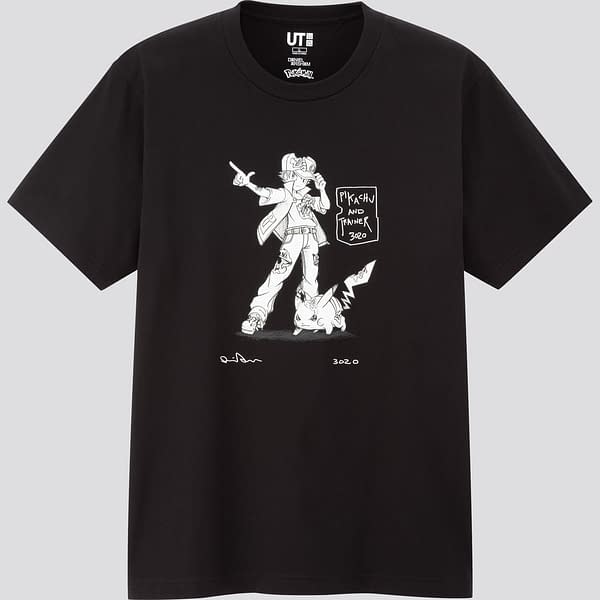 "Since his partnership with Kim Jones at Dior, Arsham has become a spectacularly popular presence in art, fashion, street culture, and other areas. He employs a creative concept that he terms "Fictional Archeology" to imagine how familiar objects will look 1,000 years from today. For the art project with Pokémon, Arsham will present a sculptural collection titled "Relics of Kanto Through Time", imagining Pokémon unearthed a thousand years into the future. This unique interpretation is reflected in the UT Collection as well. The collection offers seven design variations for men, women, and kids. The monotone graphics feature crystallized sketches of such emblematic Pokémon as Pikachu, Mewtwo and Jigglypuff. The delicate lines of Arsham's sketches are well translated on to the t-shirts as 'wearable art'. The collaboration collection stemmed from his desire to share favorite examples of his work with as many people as possible."
Enjoyed this article? Share it!