Universal Games Announces Mobile Title DreamWorks Dragons: Titan Uprising
This morning, Universal Games announced they were releasing a brand new mobile game on the way next year called DreamWorks Dragons: Titan Uprising. The game is based on the upcoming 2019 film How to Train Your Dragon: The Hidden World, and will be a match-3 puzzle role-playing game for both iOS and Android devices. The goal of the game will be to become the ultimate puzzle champion as you will "reunite with Toothless and Hiccup in their fight to save Berk from the nefarious Dragonroot Company". No word yet on if the game will have a flat fee or be free-to-play with microtransactions. Here's a few quotes about it from this morning's press release.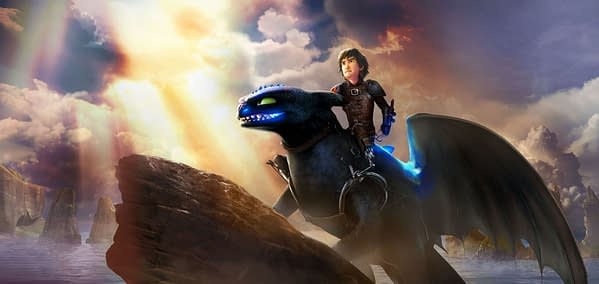 "With DreamWorks Dragons: Titan Uprising, we wanted to bring the classic How to Train Your Dragon characters to life in a mobile game that provides players with challenging puzzle-based gameplay that is also filled with fantasy quests and epic combat battles," said Alex Thabet, President and CEO of Ludia. "We can't wait to see how fans react as they escape to a dragon-filled world with puzzle adventures."

"In celebration of the highly anticipated film debut of DreamWorks Animation's How to Train Your Dragon: The Hidden World, DreamWorks Dragons: Titan Uprising will give players the opportunity to breed their own dragons and bring them on soaring new adventures as they transform into powerful Titan Wings," said Chris Heatherly, Executive Vice President of Games and Digital Platforms, Universal Brand Development. "Ludia has done an amazing job of creating a compelling match-3 puzzle experience that is inspired by the thrilling third instalment of this beloved franchise."