Vampire: The Masquerade Player's Guide Is On The Way
For the first time in a long time, Vampire: The Masquerade will be getting its own Player's Guide for 5th Edition this June.
---
Renegade Game Studios announced they will be releasing a Player's Guide for Vampire: The Masquerade, set for publication this June. The long-requested sourcebook is the first of many releases the company will be making for World Of Darkness titles, as there are some new additions coming for VTM this year, as Hunter: The Reckoning will also be getting some awesome additions to the mix as well. We have the details of everything the company announced today for you below, as it looks like they will be ramping up content for World Of Darkness titles this year.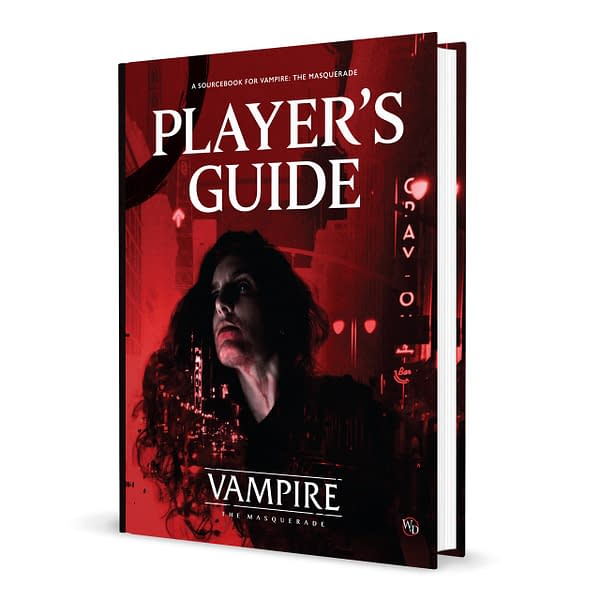 This long-awaited sourcebook makes a great companion for the core rulebook, and is packed with everything a new coterie needs to get started!
This expansion introduces two new clans, the Banu Haqim and Salubri, and includes a ready-to-play preconstructed deck for each clan, plus a pack of additional cards for deck customization and tweaking. For the first time, retailers may sign up to participate in the Justice & Mercy Early Release, giving them product and pre-order promos two weeks before the retail release to support their player communities!
This first sourcebook for the new edition of Hunter: The Reckoning includes four all-new stories that can be played individually or strung together to tell an entire chronicle!
Bring your game to life with this 4-panel storyteller's screen packed with quick references and tables. The accompanying toolkit includes an intro story that can be played over 1 or 2 sessions and a list of 50 witnesses to inspire Storytellers!
Track your Hunter cell's Danger, Desperation, and Despair in a tactile and visual way with these 40mm poker-chip tokens!