Renegade Game Studios, White Wolf Entertainment, and Paradox Interactive have come together to make Vampire: The Masquerade – The Expandable Card Game. The announcement was made this week letting fans know they were going to design a card game based on the World Of Darkness franchise that would play out a lot like the RPG. But since the game didn't have anything to show yet and is slated for 2020, it's hard to determine just what it will be like at the moment. Here's a couple of quotes from the devs as we wait to see something from them.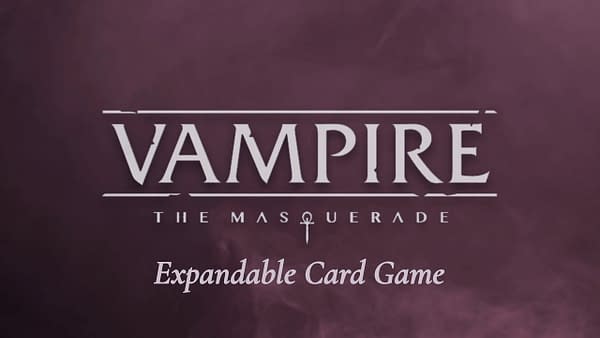 "Vampire: The Masquerade revolutionized the landscape of tabletop games," said Renegade Game Studios President and Publisher, Scott Gaeta. "We're excited to create a new game that explores the beauty, conflict, and horror of the World of Darkness for tabletop gamers."

"Renegade Game Studios is well known for its innovative game design and high quality standards" said Jason Carl, World of Darkness Brand Marketing Manager and host of L.A. by Night at Geek and Sundry. "They are the perfect partner to bring Vampire: The Masquerade into this format. We are thrilled to be working with this award-winning team, and we know our Vampire community is going to be as excited for this new game as we are!"
Enjoyed this article? Share it!