Venturing Into The World With "Wanderlust Travel Stories" At PAX West
Still roaming through the Polish games area of PAX West 2019, we came across Wanderlust Travel Stories from Different Tales and Walkabout. This was an interesting little game to run into as it doesn't necessarily focus on any kind of specific achievement system, more on what you get out of it. The game takes you on a journey through postcards and maps of travels people have had. They tell you a story of where they've been and show it off in the game with photos and locations around the globe. Part of what you do is examine these stories to determine where they went, have a bit of interaction in the area, and then move to the next leg of the journey.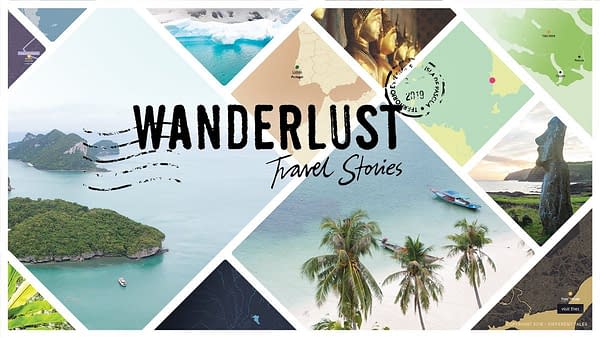 This is basically the kind of game National Geographic would make as it is a globe-trotting game that teaches you about the world through experience. Granted, nothing can truly replace going somewhere like Paris for yourself. But at the same time, you can see what others have seen and be inspired. Or even make an effort to go yourself. The game has some pretty cool potential, but I'd like to see more of it to know just what the long-game is. Wanderlust Travel Stories is out now on Steam if you'd like to try it.