Bethesda to Unveil New Elder Scrolls Online Content Next Week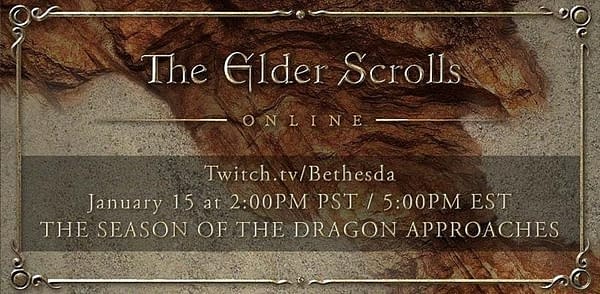 The Season of the Dragon is coming to The Elder Scrolls Online and Creative Director Rich Lambert is hosting a global announce stream on Twitch to discuss what's on the way. The stream will be held on January 15th, 2019 at 2pm PST. Season of the Dragon will be the next content expansion for The Elder Scrolls Online, which we can expect to launch sometime this summer.
The stream will tell ESO players what adventures they have to look forward to in 2019, as well as the chance to earn epic rewards. Every viewer who watches the announce stream increases the chance of gaining the following rewards:
55k concurrent viewers: A unique Wallpaper based on the next Chapter's concept art
70k concurrent viewers: A Hot Pepper Bantam Guar pet for all ESO players across all platforms
90k concurrent viewers: Rich will commit to getting an ESO tattoo somewhere (SFW) on his body!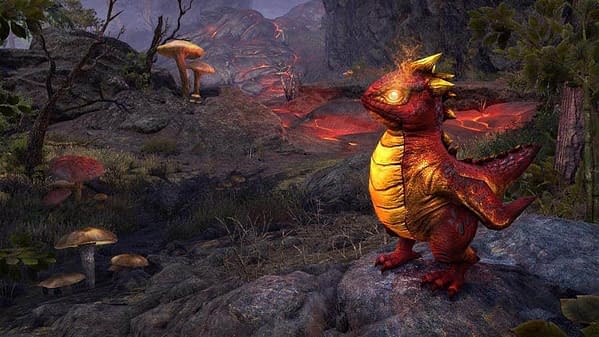 The official Twitch reveal isn't the only information coming your way, as the official ESO social media accounts will be putting up tons of pre and post-show content. So make sure to check out the ESO Facebook and Twitter pages to keep up to date with all the information on the game's next expansion.
Bethesda released a teaser trailer for the expansion that you can check out below.