Posted in: Games, Video Games | Tagged: art books, assassin's creed, books, elder scrools, entertainment, Fable Legends, games, Tomb raider, video games
---
Coffee Table Top: Beautiful Art Books For The Elder Scrolls, Assassin's Creed, Tomb Raider And More
By Danny Wadeson
Games are great and all, but sometimes you need to give your eyes and increasingly twitchy thumbs a rest — without doing something un-game related. Don't worry, I'm not talking about exercise, but the almost barbaric technology of the printed page.
There have long been the epic guides that walk you through every pixel of that game you love to 'play'. There are the tie-in novels, such as the Assassins Creed efforts, one of which had a weird recurring obsession with cheese so unintentionally hilarious that I couldn't even finish it.
Much more reliable however are the art books, that increasingly offer unique perspectives on your favourite games and franchises. In the rush of a firefight or when hurling ourselves into a haystack from a hundred foot tower, the concept art, design ethos and smaller details of games rarely get the exposure they deserve.
So here are a few of the best of the recent bunch. Plonk them on your coffee table and you'll always have something delightful and enlightening to leaf through them while you sit through those bloody loading screens.
The Elder Scrolls: I: The Land & II: The Lore Whether you're a newbie that tried out the recent MMO Elder Scrolls Online, or you're an old hand yearning to dive back into Tamriel without a dozen obnoxiously named other players mobbing a quest-giver, the two first two books in this most serious of lore companions to the universe are no brainers.
The chunky tomes are beautifully presented and written as though they exist in the world of Tamriel itself, on faux-weathered paper and from the perspective of various researchers from the Mages' Guild etc. It's a nice touch that makes reading up on the (insanely detailed) history of the regions, races, alliances and Gods all the more immersive.
Book I: The Land is probably the more accessible and essential overall. It takes in the broad history of the world, from the first, utopian civilisations of the Aldmeri High Elves to the more tumultuous 'present day' tensions between the three major alliances: The Ebonheart Pact, Aldmeri Dominion and Daggerfall Covenant. It's this antagonistic relationship that underpins the ongoing Elder Scrolls Online of course.
Both books are filled with gorgeous full-colour illustrations and more numerous (but still evocative) sketches. They're also an imaginative mess, as the writing takes multiple forms, ranging from accounts of Bosmer humour (Q: What's brown and sticky? A: A stick") to diplomatic declarations and short stories told through diary entries. Either or both are highly recommended if you know your Nirnroot from your Horker.
Assassins Creed: A Complete Visual History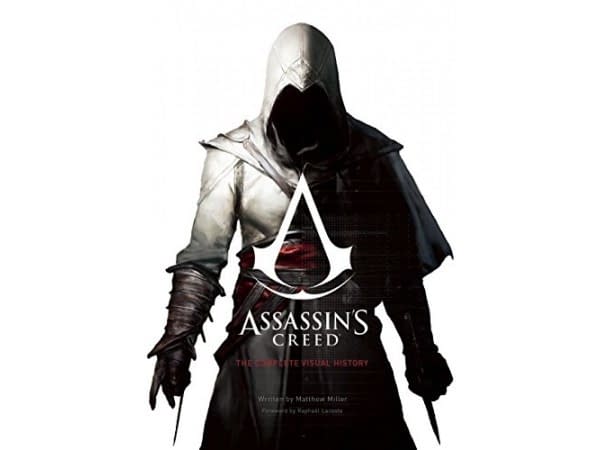 This book is huge, heavy and absolutely lush. At an asking price of £40 it needs to be substantial, and by old-Ezio's beard, it is. Maybe as substantial as his beard.
From the first page the attention to detail polish is evident. The title is almost misleading, because although the book obviously contains a huge archive of gorgeous art, character and environment design, there is also a great deal of quality writing about real historical periods and the ways in which the developers tweaked or exaggerated it.
For example, the introduction insightfully discusses the sense of 'irony and paradox' that underpins a shadowy group of peaceniks that like to brutally assassinate the Templars, supposed agents of order. Writing of the same quality continues throughout, mixing in trivia from the dev teams with real-world facts.
This historical connection has always been a strength of the series, and it ensures the franchise, along with this epic book, are totally accessible. Not that you'd buy this for, or as a non-gamer, but I can still imagine anyone flipping through and finding something to love. Combine that with the overall elegance of this hardback and it's a hugely recommended coffee tabler. The dust jacket is also tastefully understated and the hardback itself is nicely embossed with the Assassin's emblem.
It's easily the highlight of the bunch by dint of including such a range of insight, incredible artwork and spanning multiple games/historic periods. It's also easily the most likely to inspire conspiracy theorists.
The Art of The Rise of The Tomb Raider Only recently released, The Rise of The Tomb Raider is the second part of Lara Croft's origin story, and sees her evolve from the frightened survivor of the self-titled remake to the pro-active explorer. While the franchise's artwork isn't quite as grand in scale as Assassins Creed, the new title in the Indiana Jones-alike is a beautiful mixture of icy Siberian forests, dusky Syrian landscapes and a majestic cave-castle.
It's less of an investment than A Complete Visual History but this companion still does a great job of delving into the design process behind the characters, physics puzzles and Lara's upgradable gear. Although, there's only so much you can write about how the artists integrated bears with the Tomb Raider aesthetic.
Of course, with Rise of The Tomb Raider still being exclusive to the Xbox One, many Croft-devotees might not even have had the chance to play her new outing yet. In which case, this book serves as a great looking digest to either massively troll your friends or loved one with, or tide them over until they somehow go hands on.
Fable Legends:
At first glance, this is a sumptuously presented book about a game set in the Fable universe, that isn't actually out yet. Well, upon numerous glances that's exactly what it is. However for series die-hards, this book is almost a deluxe preview (not that, by any means, I'm suggesting that it's any kind of cynical marketing ploy) and will make a great companion for when the game is released.
The main focus of this art book is on the many playable heroes (and anti-heroes) of the titular free-to-play game. They're all typically Lionhead: exaggerated proportions, impractical (but oh so goodlooking) sets of armour and wonderfully vivid. Each character, and a fair few of the minions, are presented along with their original concept sketches (along with the early variants), full 3D sculpted model and a selection of their painful looking accoutrement.
Strangely, they're all so well realised and simply cool (MINI SPOILER: dark knight cursed to never be able to do bad things whose soul is a lamp encased in a giant suit of plate mail anyone?) that anyone interested in the Fable style, world, character design might want to pick this up, Xbox One or not.
Honourable mentions:
I wasn't able to take a proper peek at these but I wanted to include them because of two obvious reasons:
A massively overfunded Kickstarter success, Bossfight Books deal with one single game each, so long as they're particularly memorable or influential. These are not art books, they're quite personal accounts, retellings, trivia and investigations into the context and appeal of games like Baldurs Gate II, Galaga and Spelunky.
Again, though I've not held it in my own reverent hands, it's clear from the website and the pedigree of the publishing team that this is a real labour of love. With added scribing by Keith Stuart (he that edits the Guardian's game section), it's also sure to be suitably full of geek-out anecdotes and awesome trivia.
Danny is pretty heavily into games, SFF, minimalism and eating. He's writing a game called The Last Night (Oddtales.net) and co-hosts the Uncaring Universe podcast, discussing games, writing and more with a special guest every fortnight. He's got way too many tumblrs and will write a haiku about your favourite game if you ask him nicely over twitter @madquills.
---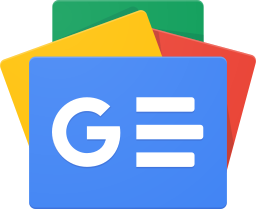 Stay up-to-date and support the site by following Bleeding Cool on Google News today!