Sweet Release! Xeodrifter, The Swindle, N++, King's Quest, Vita Roundup
By Jared Cornelius
Welcome back to Sweet Release! Bleeding Cool's look at the new games hitting store shelves and digital platforms. Let's face it, July has been pretty baron of great games. Oh sure, there's been something to cover every week but as July comes to a close and we edge ever closer to the falls metaphorical landslide of big games I can't help but think why not release a few in the summer. When we look back on this month, I don't think July 2015 will ever be remembered as much more than a footnote, dominated by digital downloads and small scale Vita role playing games. This week isn't much different with a slew of downloadables, including a terrific Metroid-Vania, two puzzle platformers, and the return of a classic adventure game series. Top billing this week goes to Renegade Kid's Xeodrifter, a 2D Metroid-Vania style exploration game. Play as an interstellar explorer stranded in a system called the "Omega Sector" after a collision and investigate the area for upgrades and parts for your damaged warp drive. For the uninitiated "Metroid-Vania" refers to a style of gameplay where exploration and upgrades are the key to advancement, but this game falls pretty squarely in the Metroid camp. Xeodrifter really is an homage to the original NES game, crafted with lovingly squat 2D pixels, Renegade Kid brought their signature style including gameplay that switches between the background and foreground along with some challenging platforming. Xeodrifter got highlighted a while ago for its Nintendo 3/2DS release and this week marks a historic event with the game going cross-buy on Wii U. So if you own one, you'll own the other instantly. It's should be coming to PlayStation 4 and PlayStation Vita shortly in a Special Edition as well. Xeodrifter releases on Thursday on the Wii U and is currently available on Nintendo 3/2DS, and Steam in a Special Edition.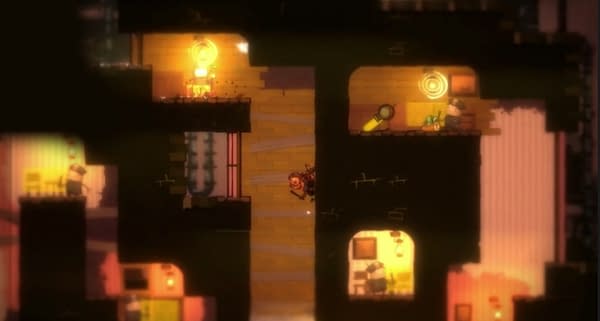 From the ridiculous team that brought you Been There, Dan That! and Time Gentlemen, Please! It's a brand new game and a brand new genre, The Swindle. The 2D puzzle heist game is from the twisted minds at Size Five Games, makers of the aforementioned point and click adventure games. The steampunk crime game takes place in an alternate history styled 1849 with your playable thief living on an airship in outer space. The goal is simple, get in any way you can, steal as fast as you can, and get out! Featuring procedurally generated buildings so no two heists are the same, upgradable skills, and a dry wit, The Swindle looks like a more British Mark of The Ninja. The Swindle releases Tuesday on all three Sony platforms and PC, with an Xbox One release Wednesday. Our next game might as well be a blast from the past in the good old days of 2008, it's N++ from Metanet Software. The 2D puzzler places you in control of a simple stick figure ninja as he/she/it traverses sparsely laid out single levels with extreme platforming challenges. The goal is to escape the level while collecting gold to increase your time allowed in the level. It sounds simple on paper, but enemies, traps, and instant kills make this game all the more challenging. N++ features the gameplay of the original, but adds co-op gameplay, races, and death matches, and will presumably have some sort of level editing as Metanet has said you can share levels. N++ released Tuesday on PlayStation 4. Activision brings back a curious classic this week with the first installment of the revived King's Quest franchise. A while back Activision announced they'd be publishing smaller and slightly more beloved games under the "Sierra" banner, among those titles was the classic adventure game series. Taking place in five chapters, not unlike another adventure game publisher, King's Quest Chapter 1: A Knight to Remember launches this week. Developed by The Odd Gentlemen who you may remember from The Misadventures of P.B. Winterbottom or the Neil Gaiman puzzle game Wayward Manor, they have a quirky sense of humor that should slot in perfectly to the King's Quest series. For returning fan's there isn't any direct continuity with the old series, just some winks and nods so previous history with the game isn't a requirement. If you've played anything from Telltale Games in the last few years King's Quest should feel familiar. King's Quest Chapter 1: A Knight to Remember released Tuesday on PlayStation 3, PlayStation 4, and PC, with an Xbox One and Xbox 360 release Wednesday.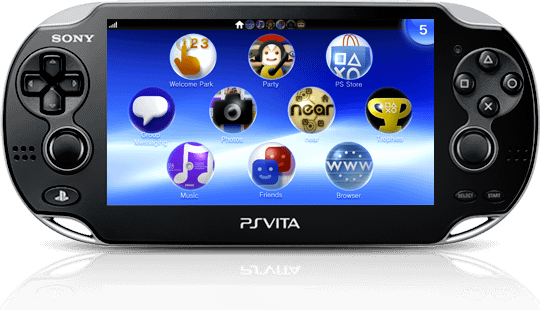 As someone who really likes their PlayStation Vita, it's hard to reconcile the fact that it's dying a slow painful death. Even though the handheld isn't in the best shape, there's still a surprising amount of support for that little HD handheld coming out of Japan. So in the interests of keeping that bad boy relevant here are a couple of quick hits for it this week. Arc System Works 2D fighting game BlazBlue: Chrono Phantasma Extend releases Tuesday.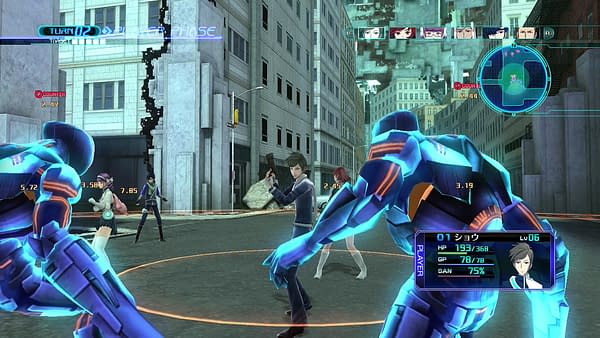 Strategy role playing game, Lost Dimension releases on Tuesday, also hitting PlayStation 3.
That's all for this week folks, check out my other regular column, Typing on The Dead, where I review the latest issue of The Walking Dead.
Jared Cornelius is some guy from the Jersey coast, who's all summered out. Tell him if you're done with the season on Twitter @John_Laryngitis.