Posted in: Dungeons & Dragons, Games, Tabletop, Twitch, Wizards of the Coast | Tagged: d&d, D&D Live 2019, Dice Camera Action, DnD, dungeons & dragons, Holly Conrad, Jared Knabenbauer, ProJared
---
D&D Pulls Jared Knabenbauer and Holly Conrad From D&D Live 2019
Dungeons & Dragons have made a change to their programming schedule for D&D Live 2019: The Descent today following the news about ProJared this week. One of the live games on Friday was changed to remove Jared Knabenbauer (ProJared) and Holly Conrad (Commander Holly) from the show, replacing them with Kelly D'Angelo from Girls Guts Glory and Sirens of the Realms, and Alex Lee from Dragon Friends. The two will be joining D&D's Jeremy Crawford as he will DM a game with Mica Burton, Taliesin Jaffe, Taran Killam, and Joe Manganiello in the first game session that will show off content from the latest adventure book, Ghosts of Saltmarsh.

In case you're not aware of the situation, Knabenbauer recently announced he was divorcing his wife Heidi O'Ferrall on Twitter, which was followed by O'Ferrall revealing that Knabenbauer cheated on her with Conrad along with a series of allegations of inappropriate behavior involving members of his Reddit community, on Snapchat, and across multiple social media platforms. Photos and accounts of events have since surfaced over the past 24 hours, leading to the production company Normal Boots parting ways with him. Kotaku has an in-depth article about the entire situation that they've been updating as new info comes to light if you wish to know more.
We reached out to Dungeons & Dragons for a statement after both were pulled from the show, but we were told the company would not be commenting on the situation. So there is still some grey area as to whether both were removed from the show or if they informed the company they wouldn't be coming after everything happened on Thursday. Knabenbauer and Conrad are both cast members of the D&D Twitch show Dice, Camera, Action; which was the reasoning for their involvement with D&D Live 2019 next week. Since the news has come out, the company has locked the comments section on all of DCA's YouTube videos (which we later discovered the company disables the comments on all of their videos) and removed DCA from the signings schedule at the event on Sunday. No word yet from Dungeons & Dragons or any of the remaining cast members as to what will become of DCA.
---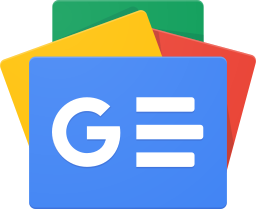 Stay up-to-date and support the site by following Bleeding Cool on Google News today!