Warhammer: Chaos & Conquest Celebrates Second Anniversary
Tilting Point revealed their plans this week to celebrate the second anniversary of their mobile title Warhammer: Chaos & Conquest. Revealed during the Warhammer Skulls festival held last week, the game will be holding a special event running through the entirety of the festival, which will conclude on June 10th. Essentially you'll have a chance to pick up some in-game items that you might find enjoyable, including new skins and a special Hound Of Vengeance that can only be obtained during this event. You can read more about it below as the game is currently halfway through the celebration, and you wouldn't want to waste time.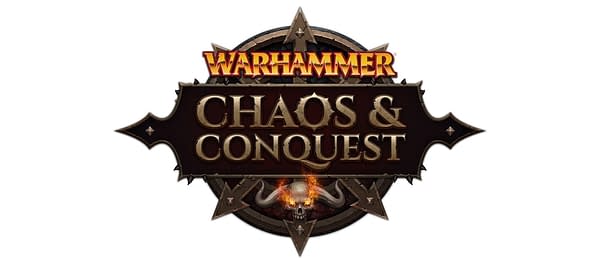 To reward the Warhammer: Chaos & Conquest player community of over 1.4M players to date, the anniversary event includes some player favorite events and rewards, including the Winds of Winter Magic event, a hunt for frozen foes for great rewards. The event also includes limited-time Daily Offer chests and many infernal events which will allow players to rank up their Legendary Warlords.

Warhammer: Chaos & Conquest is also joining in on the annual Warhammer Skulls festival. Once a year the game joins in with the rest of the Warhammer universe to celebrate all things skull related, with a week of events, prizes and special offers. Legendary Warlords Karanak, the Hound of Vengeance, and Skulltaker can be earned along with the Dragonbone Fortress skin and many more skull-based equipment and prizes.

With all of the events and rewards for the second anniversary of the game, there's never been a better time to play Warhammer: Chaos & Conquest than now. Conquering the Old World of man is available to even more players now that the game is available in Japanese and Korean languages.