Steel Sky Productions announced this week that their upcoming game Warhammer Underworlds: Online will hit Steam's Early Access in January. This version of the combat strategy game is adapted from the physical game of the same name. Which includes the Beastgrave, Shadespire, and Nightvault expansions. Basically, it's a much faster version of the tabletop, but less personal interaction as you play online. The game will officially hit Early Access on January 28th, 2020.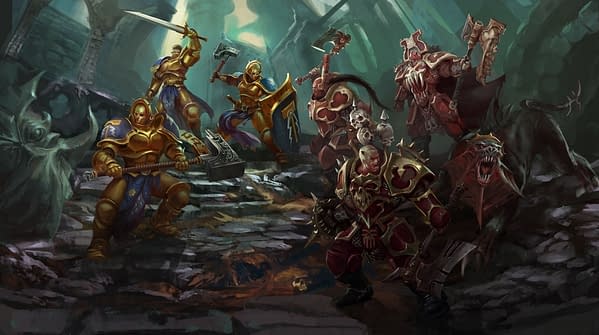 Lead your fighters to Glory in the ultimate dice-and-cards strategy combat video game. Warhammer Underworlds: Online pits mighty warbands against one another in an eternal battle for glory in the realms of the Age of Sigmar.

The Ultimate Competitive Strategy Game

High-stakes, turn-based strategy.
Digital adaptation of the hit tabletop game Warhammer Underworlds from Games Workshop.
Pit mighty warbands from the Warhammer universe against one another in an eternal battle for Glory.
Easy to grasp and quick to play.
Dice-and-cards mechanics offer boundless strategic depth.
Choose a warband, build your decks, roll the dice, and carve a path to victory.
Enjoyed this article? Share it!