We Gave "Stormland" On Oculus A Try At PAX West 2019
We paid a visit with Oculus while we were at PAX West 2019, and the big game they had to show was Stormland from Insomniac Games. Yes, the same Insomniac who made last year's Spider-Man game for the PS4, as this is probably one of their last titles created before they were purchased by Sony. We've talked about this game a couple of times but never had a chance to play it until now. The demo we got to play put you into the role of an android whose body has been broken. It's up to you to navigate a junglescape filled with clouds and enemies to augment yourself and rebuild.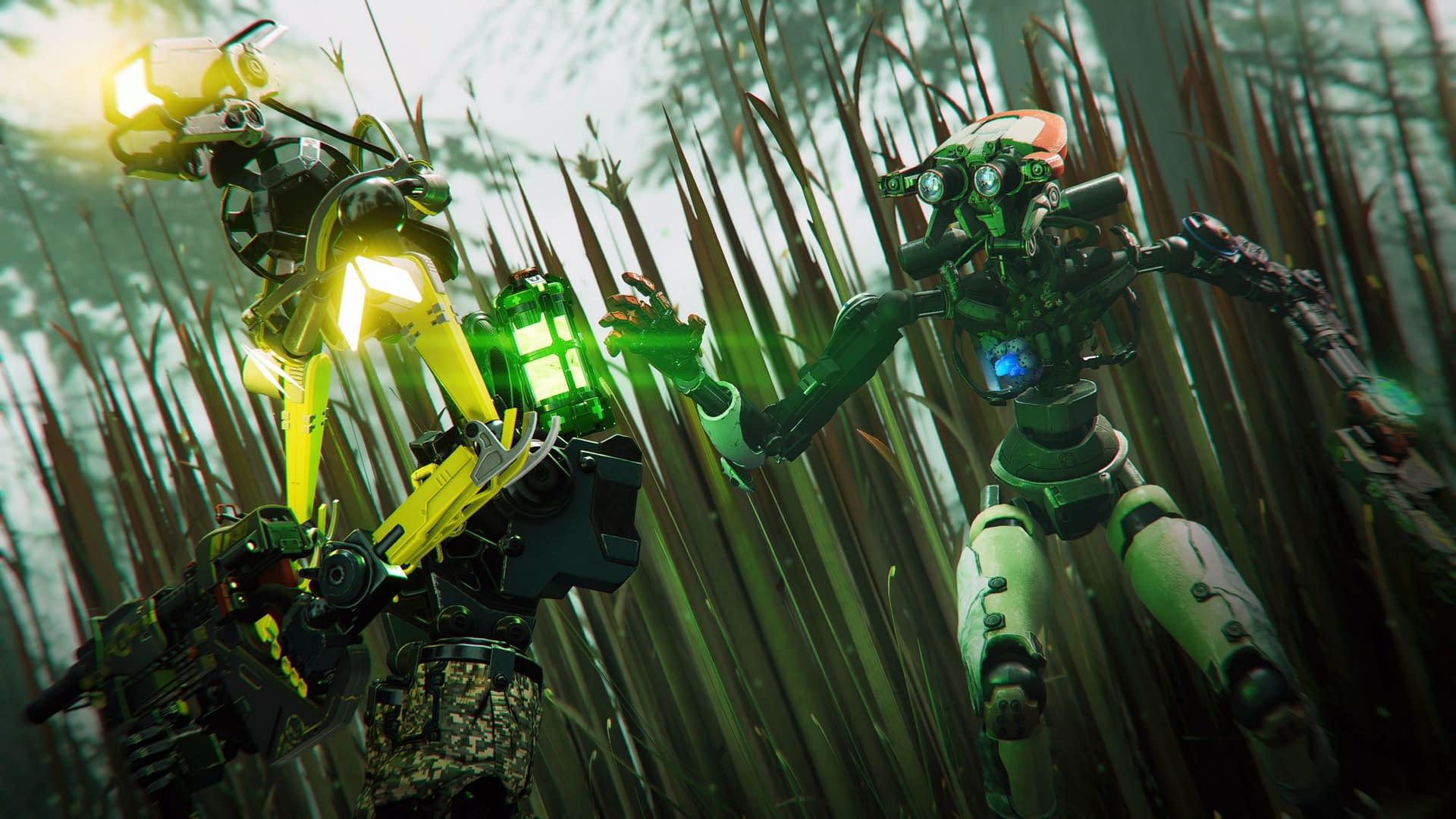 I played the demo along with a member from the development team in co-op mode to explore the game and figure out some of the challenges we were given. This is your standard VR fare to a degree as you have equipable weapons, targeting, shields, and the ability to fly (glide on clouds) using your hands and arms in certain places. We went around looking for specific parts to a latch that would open a hatch fulled with weapons and more underground tunnels to explore. The game was pretty fun to play, though I had a lot more fun trying to break the VR and see what I could do. You get some cool toys to play with as there's a grappling rope that is run to swing from and the gliding is pretty dope when you get the feel for it. I'd like to see more of the story behind Stormland, however, and find out why I'm an android looking for parts in a jungle.
Stormland is set to be released on the Oculus Rift sometime in 2019.