It's a rare thing to find a game that feels like Cowboy Bebop in practice, but Rebel Galaxy Outlaw at PAX West may have found the right balance. The developers we chatted with from Double Damage, who created the game Rebel Galaxy of which this is a prequel to, admitted the series and a number of other space themes were influences on the game, where you play as a lone human making her way in the blue color section of the stars. This is about as space piracy as you're going to get as you'll be going around the galaxy searching for supplies and taking jobs, switching between third-person exploration and cockpit fighting.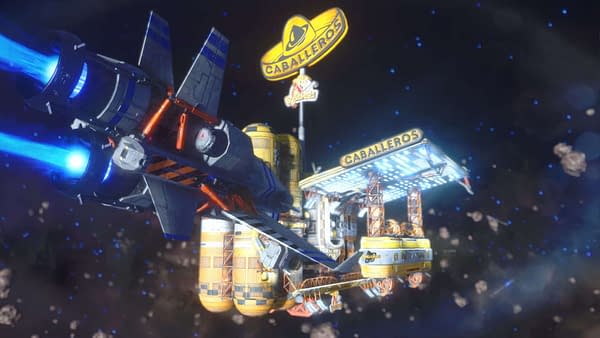 This is one of those games where the minute you look at it, you know you'll be spending hundreds of hours in it just exploring and seeing what trouble you can get yourself into before you die, get robbed, or both. But don't take our word for it, check out the pictures and the hour of gameplay below. We look forward to playing Rebel Galaxy Outlaw when it's released for PS4, Switch, and PC sometime in early 2019.
Enjoyed this article? Share it!