When all of the Telltale Games assets when up for grabs, some assumed we might finally get an answer as to when The Wolf Among Us: Season Two would happen. But according to former Telltale employees, several members of the staff pretty much knew the game would never be released, even when it was announced. In an interview with Eurogamer, a few people went on record about the final year of the company's existence and all of the turmoil that was going on from the Guardians of the Galaxy staff being let go to financial issues to all of the problems with management. One of the big topics to come out of this was what happened to the second season of the Vertigo Comics' adventure, and the answers were less than thrilling.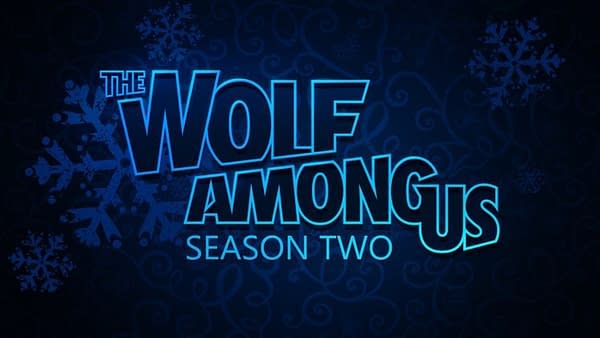 Proper development of The Wolf Among Us' second season started in the summer of 2017. An announcement trailer was released, featuring many key staff on the project recounting what made the first season special. Thanking the fans and declaring a 2018 release date, the team exuded a confident "Wolf is back" attitude in public, but even then there were doubts internally. "Even when the marketing team recorded the Wolf 2 announcement trailer, many people within the studio doubted it would ever see the light of day," said a source.

With these setbacks, The Wolf Among Us' second season was cancelled before it could finish early development. According to an artist assigned to Wolf 2: "It was so early on that we didn't have much apart from some concept art and a bit of white boxing for gameplay prototyping." That's not to say the Wolf 2 development team had nothing to show for their hard work. According to sources familiar with the project, a season overview and even a good amount of the first episode script was completed. The game wasn't going to be a direct sequel. Rather, it would have followed the next adventures of Bigby and Snow some time after the events of the first season.

The Wolf Among Us Season Two's narrative team declined to comment on the record for this report. However, one ex-member did state: "I hope to talk about the project in great detail someday, but now's not the time."
It's disappointing to hear that one of the most-requested titles in the company's library was basically an afterthought for management, and when it came time to make it, they couldn't even get out of early development. Hopefully, someone picks up the IP and tries again, because Fables is a popular series, and The Wolf Among Us deserves better than to be a footnote in the company's history.
Enjoyed this article? Share it!