Werewolf: The Apocalypse – Heart Of The Forest Announced
Different Tales and Walkabout Games revealed a new game on the way this weekend called Werewolf: The Apocalypse – Heart Of The Forest. While details of what the main story will be were not released, we do know they will play heavily with the iconic World of Darkness setting to help build the universe. According to the info released, Heart of the Forest is being designed by Jacek Brzeziński and Artur Ganszyniec, who if you're not familiar with them, they were the leads behind the first game in The Witcher series. The two have also worked on Dying Light and Hitman, and a number of other RPG and indie games. You can check out the teaser trailer below along with a statement from the crew and a quote from the brand manager for World Of Darkness about this new game.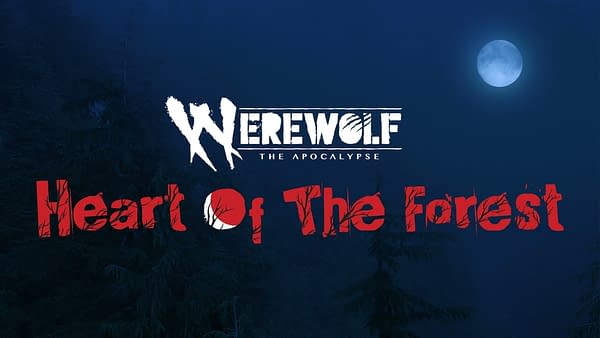 We fell in love with the World of Darkness back in the '90s. We grew up with these games, and they have been with us ever since. They had a profound effect on our professional lives as well. The thing about the World of Darkness that has always fascinated us is the modernization of myths. Classic horror tales are the embodiment of the fears of their age. A pale count who lived in a huge castle and oppressed the folk would become a vampire. Legends about zombies mirror the unending plight of Haitian slaves. There's also the man-beast, which, in the World Of Darkness interpretation, became the defender of nature. Today, humanity is enchanted with technology. Myths of the past gave place to fears of the digital age, hackers, and operating system errors. Meanwhile, in 2020, we got a wake-up call from nature itself. Huge forest fires in Australia, pollution of the oceans, climate change, and the pandemic should make us think. The myth of the werewolf needs to come back, now more than ever.

"As one of our most engaging and popular story settings, Werewolf: The Apocalypse is ripe for new games and experiences, and our partners and licensees have several in the works," said Sean Greaney, Brand Manager for World Of Darkness. "It's a good time to be a Werewolf: The Apocalypse fan, and we're excited to see what the creative minds at Different Tales are cooking up in Heart of the Forest."