Windjammers 2 Has Been Announced… No, Really
During Nintendo's Nindies Direct today, it was announced that Windjammers 2 is coming.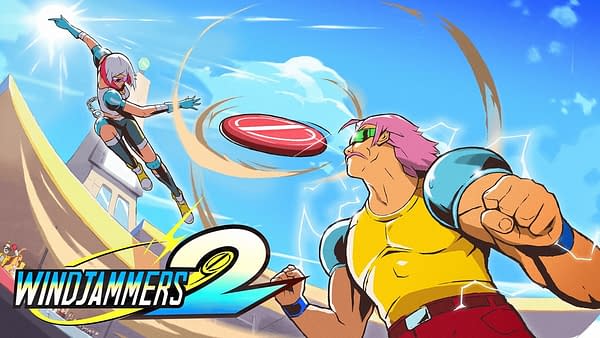 Windjammers has seen a bit of a resurgence of late. The game had kept a cult following in recent years, but it all became official when Dotemu rereleased the title for PlayStation 4 and PC last year. Just last week it was announced the frisbee game would be coming to Nintendo Switch. That is a match made in heaven, the idea of scoring some goals (?) on the commute for a hit of nostalgia before work being a nice one.
It seems that was only the precursor to bigger news though. During Nintendo's Nindies direct today it was announced that 24 years after the first titles, the game is finally getting a sequel. Windjammers 2 doesn't currently have a specific release date, but it is set for release in 2019 on both PC and Nintendo Switch. No word yet on a PlayStation 4 or Xbox One version, but we will have to see. The game got a trailer to go with the announcement but it is an anime-style rendering and doesn't feature gameplay, but it is still pretty fun. Take a look:
This is bizarre and exciting in equal measure. Windjammers is genuinely good and is especially excellent as a local multiplayer game. I don't know exactly what a sequel will look like in 2018, but I'm very curious to see. The question is will the game become 3D or will it cling to the retro-2D style? What other changes can we expect? We will have to wait for those answers.