So now that we've reviewed the Talon Bracers from Volante Design, it's time to up the ante a little with some proper gear, starting with the Automata Vest. This this is absolutely amazing at first glance, but how does it handle as far as being a fully functional and stylish piece of clothing? We have it a few tests to see how it held up.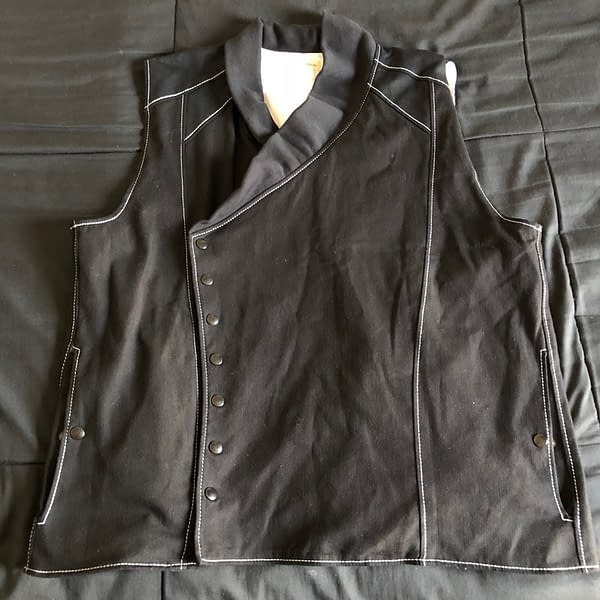 First, let's look on the inside of this vest. Much like we had seen with the Talon design, the inside of the fest is white cotton fabric. This is designed so that the inside stays cool, which is a bonus to wearing a vest as it's designed to be snug and secure against your body with a shirt underneath it, so you're wearing two layers of clothing with it on along with a jacket if you have one. There's no inside pockets to this, but that's fine, you don't really need one with a vest.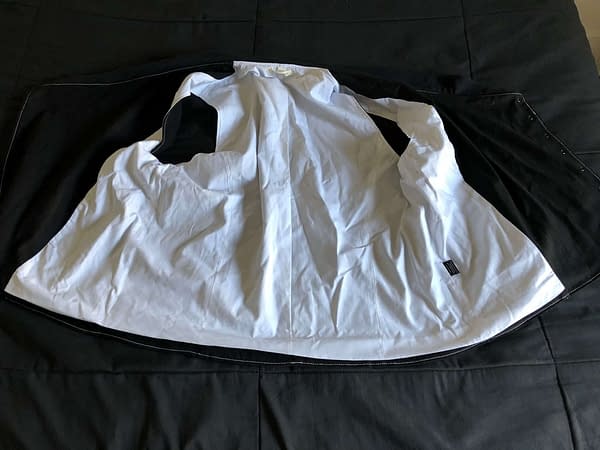 The outside of the vest is also cotton, we received one in a style called Solar Eclipse, which is black with white trim. I particularly loved this design because while it's all one solid color, it shows the different aspects of the vest like a traditional one should. Whenever you see vests, you see the separation of color and patterns on the outside. This is no different, but as they share one single color, the stitching brings out the design work and make it pop as opposed to keeping everything black with nothing standing out.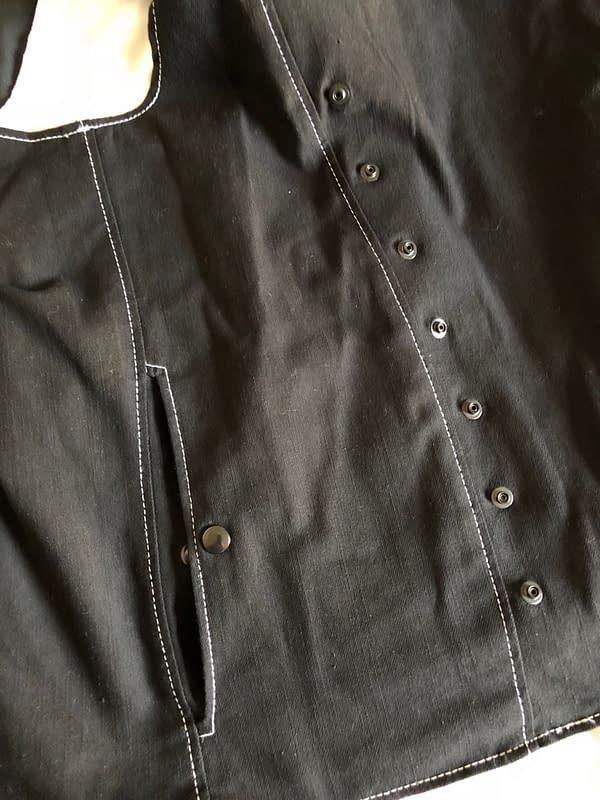 The Automata Vest is designed with seven snap buttons that flow along the right side of the jacket. As you can see from the pictures, the vest comes with two external pockets on either side. These do pretty well to hold whatever you need in place as I was able to carry my keys, my wallet, my phone hone, a comb, and a charger in them all without feeling any pressure or discomfort. They are pushed back a little compared to where you might find pockets on a coat or jacket, so there is a moment where your hand will do a doubletake to find it. But they also both snap shut to keep things secure as you move.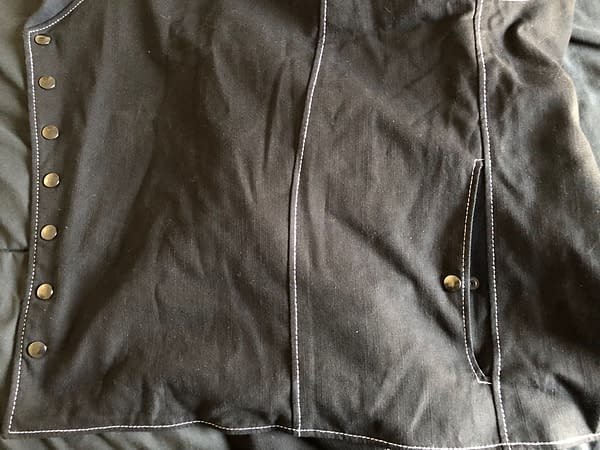 The most efficient way we found to put the vest on was to snap the top and bottom buttons to hold it in place and then attach the remaining five. Now I won't lie, I am a portly fellow who could use a trip or two to the gym, but this fits very well. When you order one of these they ask for some precise measurements so that it's tailored to fit you. There was no need to suck in my gut or adjust my arms or arch my back or any other movement to get it on. It fit like a glove.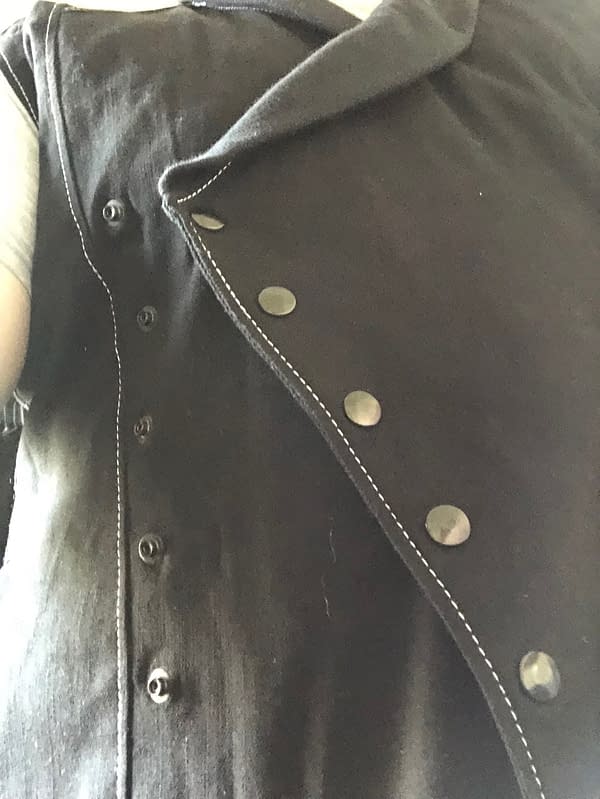 The bonus was that the upper neck and shoulders were slightly loose so I had some wiggle room. When you're in costume or using this for extended periods of time, you tend to do to a lot of moving around. This gave me an extra bit of freedom so it didn't feel like I was stuck inside some sort of armor that had no give. I was very pleased by this, as well as the extra padding around the neck so there was comfort if I started to rest a little.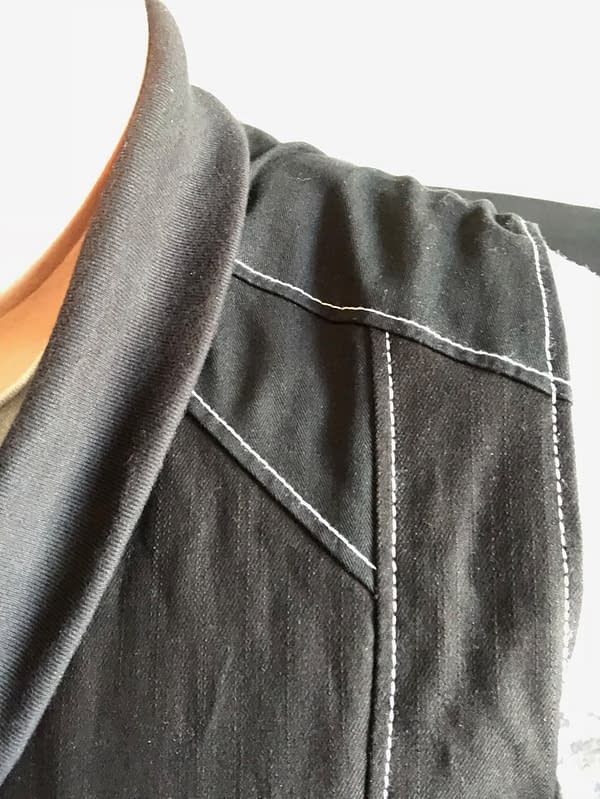 Overall, the Automata Vest from Volante Design was an amazing get. It does what it needs to do as a vest and serves as a great look to any costume. People might scoff a bit at the price being $285, but remember, you're getting a custom vest tailored to your size and needs. Even a professional cosplayer on a budget who finds cheap product will tell you that's going to cost a pretty penny. It's very understandable if it's out of your price range, but for those who can afford it, it's well worth the cash.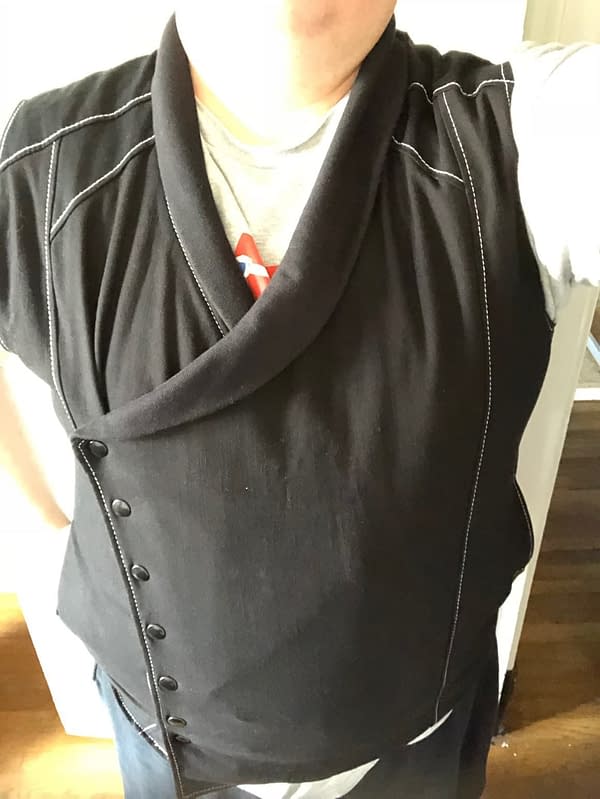 Enjoyed this article? Share it!