World Of Warships Celebrates National Tattoo Day With A Contest
Wargaming would like to see some of your tattoos as World Of Warships will be celebrating National Tattoo Day with a contest. The makers of the game want you to share with them your naval-inspired tattoos at this link, and you could get some awesome prizes for your ink. Players will vote on the best of the best, with the winners taking home some cool items. Which includes a $1,000 gift card to a tattoo parlor of their choice, 100 random qualifying submissions will receive a pack of camouflages in World of Warships or World of Warships: Legends, and Camouflage gifts for 100 random players who will cast their vote. You can read more about the contest below!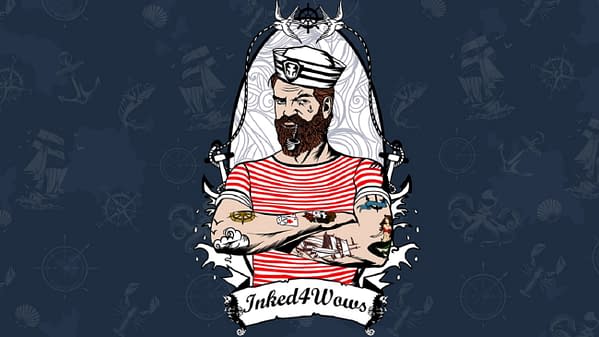 To celebrate the art and culture of tattoos – entwined with the naval heritage – World Of Warships and World Of Warships: Legends are inviting fans and community members to share images of their naval-inspired tattoos for a chance to win prizes and see their tattoo inspire an upcoming ship camouflage. Starting July 17 through July 24 players can visit the portal to upload an image here (link will be live on July 17). From July 24 – July 31 players will vote for the shortlisted tattoos, while the winning tattoos will be announced by August 13, 2020.

"Tattoos have been a part of navy culture since Captain Cook's first voyage to Polynesia in the 1770s where he discovered intricate and beautiful body art of indigenous people," said Philip Molodkovets, World Of Warships' Executive Producer. "For centuries sailors have been adorning their bodies with recognizable tattoos to appease the sea gods. Over the years tattoo art has become widespread form of personal expression, a way to show what you are passionate about. Therefore, with this tattoo contest we wanted to show the incredible bond between our community and the sea", concluded Phil Molodkovets.