World War Z's Next Mission Takes You Out To Sea
Saber Interactive and Focus Home Interactive have released new info today about the next free addition to World War Z as you head out to sea. The latest chapter to be added comes to the Tokyo level, as you will be sent out to an undead-infested ferry where you'll have to deal with open cabins and tight corners. Not to mention a new type of zombie called the Infector, which we'll let you check out in the video below. Along with other fixes and balancing, you'll see the developers have added private lobbies, the ability to switch classes during PvPvZ matches, the new field of view (FOV) look, and level of detail sliders on PC. Plus, new cosmetics, which will have you styling as you kill. We have more updates from the devs on the next set of World War Z additions here.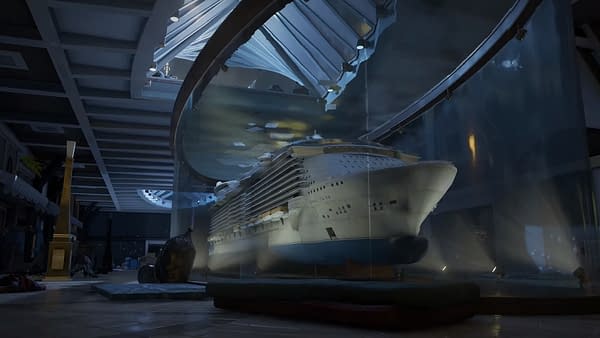 The next updates in Saber's post-launch content roadmap for World War Z — which recently surpassed 2 million units sold since release — include a new six-skull difficulty setting, Weekly Challenge mode, a wave-based survival mode, and more.Powered by Saber's dynamic Swarm Engine™, World War Z unleashes hundreds of fast-moving, bloodthirsty zombies – able to move and strike as one collective herd as well as break off into individual attackers – at a time on players.

Choose from six distinct classes and an arsenal of deadly weapons, explosives, turrets and traps. Outlive the dead through intense four-player co-op campaign missions around the world, including New York, Jerusalem, Moscow and Tokyo, and battle both zombies and real human opponents in competitive, team-based Players vs. Players vs. Zombies (PvPvZ) multiplayer.