One of the few food partnerships that's been successful for video gaming over the past few years has been that with Xbox and Taco Bell. There have been promotions at other chains with different games, but this is one of the few where both companies seemed to benefit nicely from working together clear back to 2001 with the original Xbox. So we're not all that surprised to find out that the two have come together again for a giveaway, this time over special Elite editions of the Xbox One.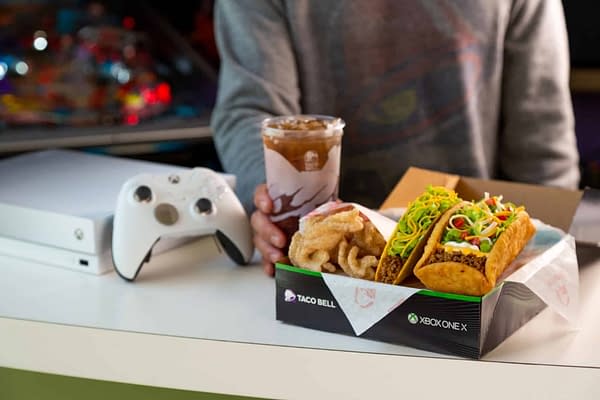 Starting tomorrow, October 18th, Taco Bell's $5 Double Chalupa Box will have a chance for people to win a custom Xbox One X Platinum Limited Edition Bundle. You can get more information on the contest here, while we have some quotes from both companies on the partnership.
"We are excited to partner again with Xbox, but this time on a collaboration that is entirely exclusive to fans of both Xbox and Taco Bell," said Marisa Thalberg, Global Chief Brand Officer at Taco Bell Corp. "It delights us to delight our fans with unique experiences, and what better way in this case than through the best in 'boxes.'"

"This holiday's games are among the most eagerly awaited in history, and they will play best on Xbox One," said Mike Nichols, chief marketing officer for Gaming at Microsoft. "Partnering with Taco Bell to offer a new custom Xbox One X will give our shared fans the opportunity to experience those games at their highest quality."
Enjoyed this article? Share it!