XSEED and Marvelous Announce Gal Metal Coming to the West
XSEED Games and Marvelous USA, Inc have announced that they'll be bringing Gal Metal from DMM Games to North America on October 30th. The game will be sold on the Nintendo Switch in a few different ways. The base game will go for $30, with extra DLC "Encore Pack" content for another $10, or you can buy the World Tour Edition which is everything in one for $40. Honestly, we're confused as to why they bothered giving you the other options and not just sell the all-in-one pack. Here's a description of the game as well as the cover art.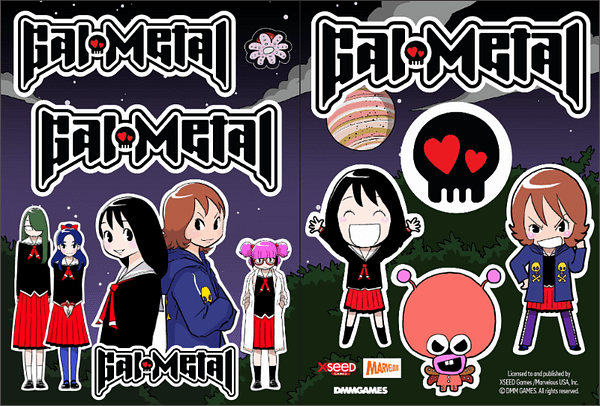 Gal Metal is a rhythm game designed for Nintendo Switch that turns the Joy-Con into drum sticks. Players will take hold of the Joy-Con and rock along with the music in order to repel would-be alien conquerors. This is accomplished by creating complex performances and racking up millions of points using personal free-form drumlines based on over a dozen different beats. With Nintendo Switch™ Pro Controller support on offer as well, players will be able to choose how they want to jam and earn metal power to use against these nefarious invaders in this uniquely adlib-friendly rhythm experience.