Yo-Kai Watch 4 is Coming to the Nintendo Switch
Following in line with the news we reported a few weeks ago about how Level-5 would now produce titles exclusively for the Nintendo Switch, it appears the console will be getting Yo-Kai Watch 4 when the company eventually releases it. According to Gematsu, the game is currently in development and will feature Touma Tsukinami, Natsume Amano, Keesuke Amano, and Akinori Arihoshi from the anime series Yo-kai Watch Shadowside (seen below). According to the report which cites an interview on Japanese gaming blogger Ryokutya2089, the game is said to be extremely advanced and that it will contain some surprising game mechanics that you might not see in other titles.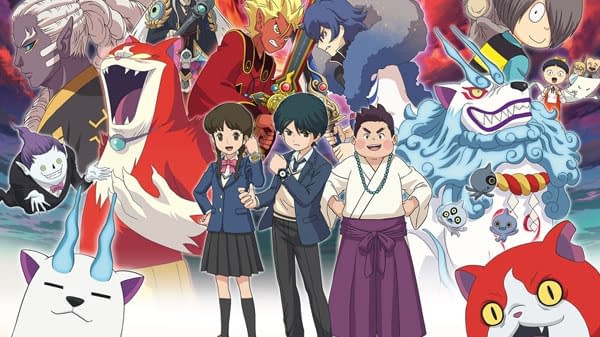 It is kind of interesting to get this news out of the blue and that Level-5 didn't just put out a press release confirming that the game was in development. If they were willing to speak on the matter to someone at home who isn't with a major publication or website, you'd think there'd be a lot more being done on their end to promote it. In any case, if the game is in development now, chances are we probably won't see anything official for it now until maybe Tokyo Game Show, and that's a big maybe.