"Necromunda" Gets New Box-Set Treatment from Games Workshop
The Hive World of Necromunda has been blighted by gang wars and conflicts for as long as anyone can remember, and now, the population will have to contend with an invasion of the forces of chaos! Necromunda: Dark Uprising will be up for pre-order soon, and the folks at the Warhammer Community page took a few minutes to show off the contents of the big new boxed set from Games Workshop!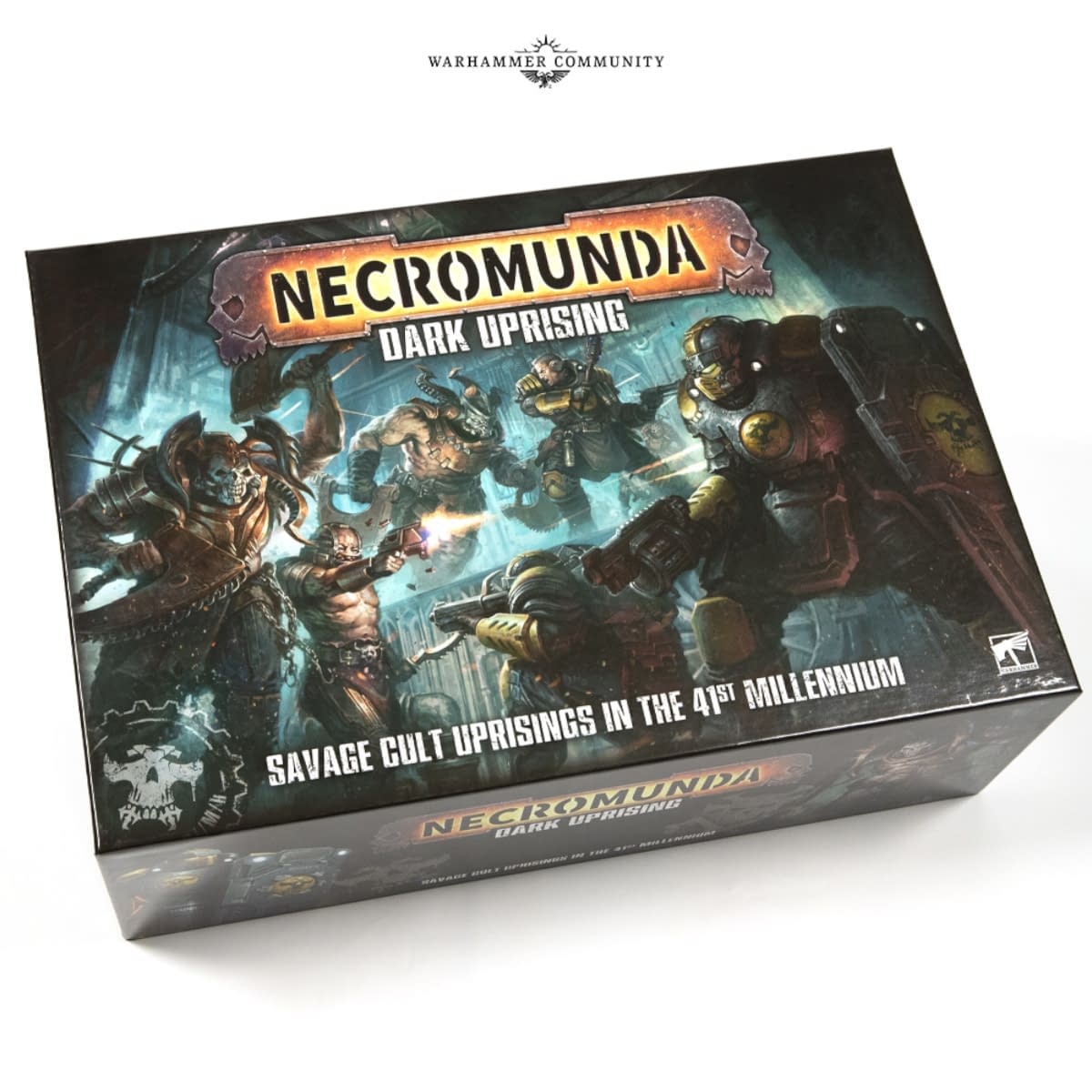 First off, this kit is huge. You get the rules for the game, plus details on how to mutate existing warbands, or to bring a warband into play that is completely in the throws of the Dark Powers! Necromunda: Dark Uprising contains two warbands that players can assemble, paint, and battle to the death!
The first warband is the Corpse Grinders, who are definitely feeling the taint of the forces of chaos! Check out these awesome models:

The other warband in the Necromunda: Dark Uprising boxed set is the Palanite Enforcers, which come with six new Subjugators:

Both sets of warbands come with plenty of optional head and weapons options, so players can get quite a bit of choice in how their warbands look.
One of the best things about Necromunda, though, is the way the game is played. Hive Worlds are labyrinthine sprawls, and there have been some truly amazing terrain boards that fans have put together over the years. Necromunda: Dark Uprising comes with a metric ton of plastic terrain frames, which can be assembled in all kinds of configurations. The new terrain kits are also compatible with older Warhammer: 40,000 terrain kits, so the sky's the limit when it comes to what you can build!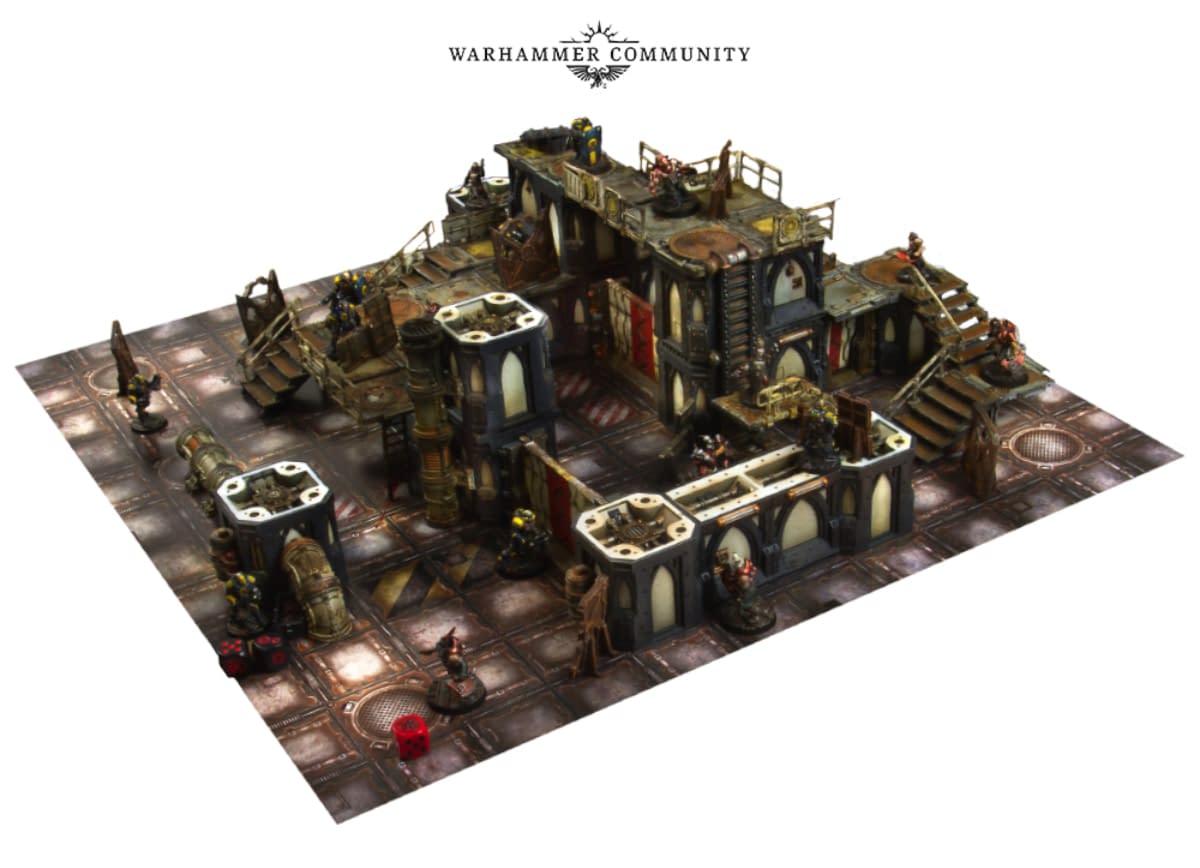 This is also a huge step up in immersive terrain from the original Necromunda: Underhive boxed set, which left a lot to the imagination. Pre-orders should be ready to rock on Saturday, November 9th, so give your local game store or Games Workshop independent stockist a call!