The world of Critical Role is about to get some official Dungeons & Dragons placement as both parties have announced Explorer's Guide To Wildemount. Since March 2015, the popular streaming show has been using D&D's assets combined with their own creations to bring you their own fantasy world and adventures every week. It seems only fitting that the show would celebrate the fifth anniversary of their success with their own official sourcebook, published by Wizards of the Coast, to be released on March 17th, 2020. The 304-page guide will give players information on Wildemount, the setting for the second campaign of the show. Players will have access to a number of items including introductory adventures, dozens of story-inspiring plot seeds, and the new heroic chronicle system. We have a couple of quotes from the announcement this morning, as well as a video from D&D chatting with the show's DM Matthew Mercer about the book.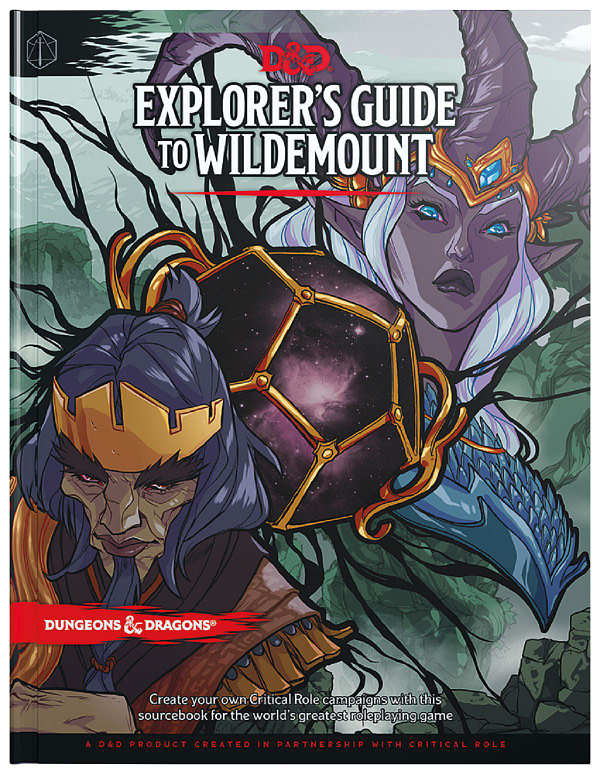 "Critical Role is a great example of why Dungeons & Dragons has been popular for over 45 years: a group of friends getting together, telling stories, and making each other laugh. In this case, the friends are talented performers playing live on camera, but the fun's the same. We're thrilled D&D fans and Critters alike can now enjoy playing in Matt's world, as brought to fifth edition in this lovingly-crafted book," said Nathan Stewart, VP of Franchise for Dungeons & Dragons.

"I'm sincerely so honored and excited to be working directly with Chris Perkins and this team of talented D&D writers and designers to bring this book to not just our community, but to D&D players everywhere," said Matthew Mercer, Chief Creative Officer and Dungeon Master of Critical Role, as well as lead writer on the guide. "Dungeons & Dragons has had such a massive, positive impact on nearly my entire life, and I am ever inspired by the endless creativity I see it spark in so many others across the world. To have been able to work with Wizards of the Coast to bring my world to life as an official campaign book is nothing short of surreal. I can't wait to see what other DMs and players create within my world to make it their own!"