This week, Yogscast Games officially announced they would be holding a new event as the Tiny Teams Festival will take place in August. The event, which will run from the 9th-15, will feature a selection of the newest, coolest, weirdest, and most fun games that have been created by smaller (or tiny) development teams of under three people. Considering so many video game conventions have gone by the waist side due to the COVID-19 pandemic, a lot of these smaller titles may get overlooked or lost in all of the mainstream AAA title announcement happening, or have been overlooked by many of the live streams that have been trying to champion indie titles. This is a chance for those developers to get noticed. The company is currently taking submissions on the website at the link above. We have a little more info on it from the announcement below.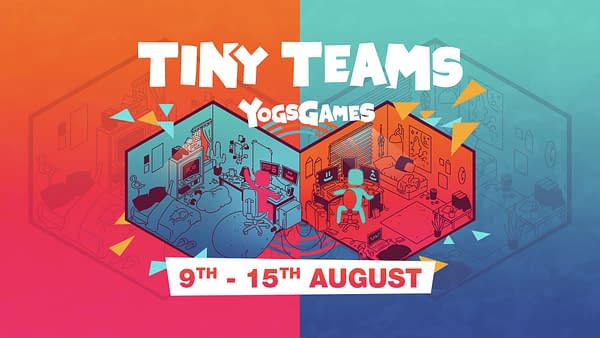 The Tiny Teams festival will be hosted by Yogscast Games' Head of Publishing Ben Edgar and feature developer interviews, gameplay streams and trailers of dozens of games from one to three-person indie development teams. The Tiny Teams Festival will also celebrate a selection of classic indies with Steam Store discounts of up to 50% off through the week and culminate in an awards show at 5pm BST on 15th August highlighting the most fun, weird and exciting games profiled during the week.

"At Yogscast Games we're all about indie games that are as fun to watch as they are to play," said Yogscast Games' Head of Publishing, Ben Edgar. "With the first-ever Tiny Teams Festival we want to shine a spotlight on some fantastic games and teams that could otherwise slip under the radar in a hugely busy year of gaming. We're looking forward to sharing some of the coolest, weirdest and most fun upcoming indies starting 9 August."
Enjoyed this article? Share it!